ETS KL Sentral to Alor Setar KTM Schedule (Jadual) Train Ticket Price (Harga Tiket)

See the latest ETS KL Sentral to Alor Setar train timetable and list of fares for Gold and Platinum services to the capital of Kedah state, on the west coast of Peninsular Malaysia and the gateway to Langkawi Island via the nearby port of Kuala Kedah.

Many people use these trains to travel from Kuala Lumpur to Langkawi by train, as Alor Setar is close by the ferry port / jetty of Kuala Kedah, where regular high-speed boats cross over to the island during the daylight hours.

The duration of the journey from KL to Alor Setar is a little under 5 hours for the fastest services.

KL Sentral to Alor Setar ETS Train Schedule

(Jadual ETS dari KL Sentral ke Alor Setar)
To see the train timetable in the other direction from A. Setar to KL click here >

KTM Kuala Lumpur Sentral to Alor Setar ETS train timetable.
You can see the latest full ETS timetable for 2023 - 2024 here >

Current ETS train timetable:
---
---
Timetable notes:

* These services are the newer ETS2 trains that now includes a new Business Class carriage.

EG numbered trains are ETS Gold services.
EP numbered trains are ETS Platinum services.
---
Trains from Kuala Lumpur to Alor Setar have varying amounts of stops along the South - North railway line, with all trains taking a direct route from the capital.
To see the full train timetable with all the stops click here >

---
For information about the KTM train station in Alor Setar, click on the picture link below: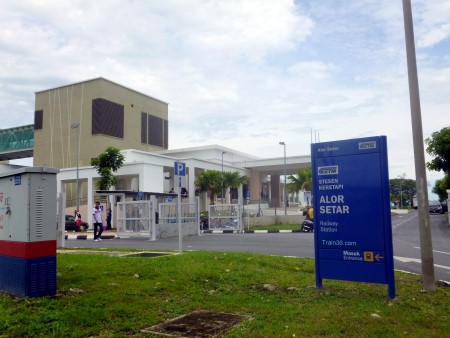 Alor Setar Railway Station >
ETS KL Sentral to Alor Setar Ticket Prices / Fares

(Harga Tiket ETS KL Sentral ke Alor Setar)

Train fares (tambang) from KL to Alor Setar vary depending on which type of ETS service you take:
ETS Gold Services (EG numbered trains) are the cheapest and cost:
Adult fare: 70 MYR
Child fare: 39 MYR
Platinum Services (EP numbered trains) are slightly quicker, but more expensive. Tickets cost:

Adult: 93 MYR
Child: 51 MYR
Please note: With KTM's Flexi Fare system, the prices shown above will vary as train tickets will now cost more if you leave your booking to a few days before departure and cost less if you book well in advance.
There are also "Peak" and "Off-Peak" travel periods throughout the year, at the weekends at at certain times of day - all changing the price you pay!
Buying KTM ETS Train Tickets to Alor Setar from KL Sentral

(Beli Tiket KTM ETS dari KL Sentral ke Alor Setar)
As this is a very popular route, you should always make an advance booking for the above trains as soon as possible to avoid disappointment.
You can buy your advance train tickets from any KTMB railway station or you can book your seats online for the same price as the station ticket counters.
The length of time you can make advance bookings is always changing (sometimes its a couple of months - sometimes just a few weeks), so to save yourselves a wasted journey to the station, it is much more convenient to book your seats online.
To check / book tickets online now click here >

Alor Setar to Langkawi Ferry Terminal
(Alor Setar ke Jeti Langkawi Feri)

Many people travel to Alor Setar by train to reach the ferry terminal in the nearby port of Kaula Kedah.
If you want to go to Langkawi Island from Alor Setar Railway Station, you can get a taxi or take a cheap local bus from the city centre, which drops you off just in front of the ferry terminal building in Kuala Kedah.
For more details on this bus from Alor Setar to Kuala Kedah click here >
For ferry times and ticket prices from Kuala Kedah to Langkawi click on the picture link below:


Ferry to Langkawi Island (Pulau Langkawi) >
---
All KTMB train times and fares for the ETS KL Sentral to Alor Setar, Kedah services are published for information and planning purposes only and may change without notice due to operational reasons. The check for any changes to the train schedule, you should visit the official Malaysia Railways Keretapi Tanah Melayu Berhad website by clicking here >

---
Related Pages:

How to travel from KL to Langkawi >

ETS train to Kedah main page >

KL Sentral ETS Trains main page >

Alor Setar ETS Trains main page >

ETS KL Sentral to Sungai Petani >
---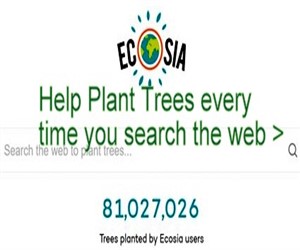 Ecosia - Search the Web - Plant Trees >