KTMB Alor Setar Railway Station
Kedah, Malaysia

The new KTMB Alor Setar Railway Station (Stesen Keretapi Alor Setar) is located just a couple of minutes walk away from the old train station, to the south of the city centre.
It is an easy 10 -15 minutes walk to the centre of the city from the train station in Alor Setar, just turn right as you come out of the stations main entrance, then take a left when you come to the flyover bridge.
There are plenty of places to stay if you want to stop here for a night or two.

front view of Alor Setar Railway Station (Stesen Keretapi Alor Setar)
Alor Setar Train Station is on Malaysia's North - South Line, that connects with Thailand's Southern Line at the border station of Padang Besar, then travels all the way down Peninsular Malaysia, via Butterworth Penang, Ipoh and Kuala Lumpur, to Singapore.

For details of trains to and from Alor Setar click here >

---
Arriving at Alor Setar Train Station

For many tourists, a trip to Alor Setar is usually just a stepping stone for those travelling on to Langkawi Island via the nearby Kuala Kedah Jetty, which is located around 13 kms from the train station.
The easiest way to get to the Kuala Kedah ferry terminal from Alor Setar is by taxi.
The taxi fare from Alor Setar to Kuala Kedah Jetty should be around 20 MYR.
For those on a tight budget, there is a much cheaper way to get to Kuala Kedah Jetty, by local bus.
These buses leave from the centre of the city, so you will have to walk for about 10 - 15 minutes to get to the bus stop from the station.
For more details about the bus to Kuala Kedah from Alor Setar Station click here >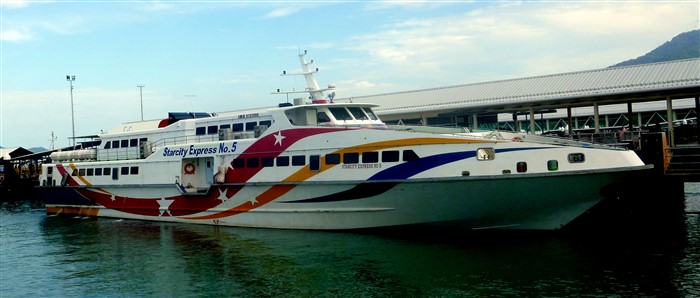 Langkawi ferry from Kuala Kedah >
For departure times and fares for the ferry from Kuala Kedah to Langkawi Island click here >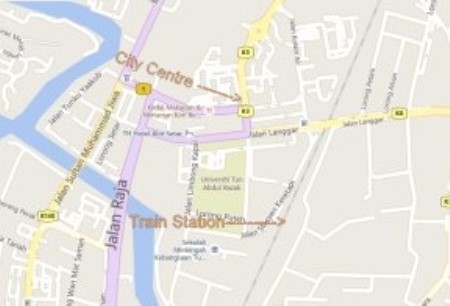 Alor Setar Train Station Map
---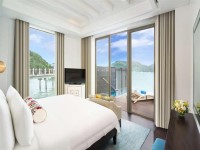 Travelling from Alor Setar to Langawi Island?
Find your perfect place to stay
Budget or Luxury.
Find the best deals.

---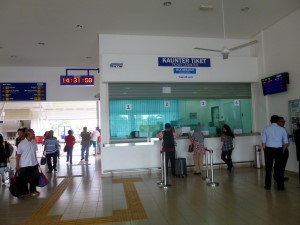 Alor Setar Station Ticket Counters located on the ground floor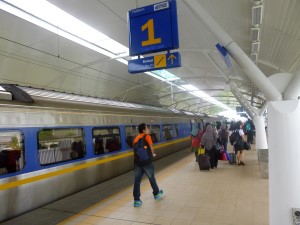 Train at Alor Setar Station
---
Buying Train Tickets

You can buy your train tickets directly from the ticket counters on the ground floor of the station up to 60 days in advance.
An easier way to purchase tickets without having to visit the station is:
Online from our train ticket booking page here >
If you want to see the fares table for all ETS Trains to/from Alor Setar click here >

Train Services to / from Alor Setar Railway Station
Alor Setar ETS Trains

To see the full ETS timetables to and from Alor Setar, please see the following pages:
ETS Timetable from the north to the south >
ETS Timetable from the south to the north >

Popular Destinations:

For ETS Trains to Kuala Lumpur click here >

ETS Trains From A. Setar to Ipoh click here >

There is also a new KTM Komuter Train Service that operates between Butterworth Penang and Padang Besar in Perlis that stops in Alor Setar and all stations in between.
This is a good option for cheap train travel for shorter distances.
To see the  timetable of this Komuter Train service click here >>>

Alor Setar Station used to be served by the following Intercity trains to the north but now they are no longer operating and only ETS and Komuter services now operate from here:

The International Express train 36 from Butterworth to Bangkok, via Hat Yai, Surat Thani, Chumphon and Hua Hin (now operating from Padang Besar).

The Senandung Langkawi Express Train from KL Sentral to Hat Yai (now cancelled).

Trains to the south from Alor Setar:

International Express Train 35 from Bangkok to Butterworth Penang (now cancelled between Padang Besar and Butterworth).
Langkawi Express from Hat Yai to KL Sentral (now cancelled).

---
KTMB Alor Setar Contact Number:
You can telephone Alor Setar Station on:
04 - 7314045

Or telephone the main KTM call centre on 1-300-88-5862

Alor Setar Train Station Address:
Jalan Stesyen Keretapi,
Alor Setar,
Kedah,
Malaysia.
Related Links :
Find Alor Setar accommodation >

---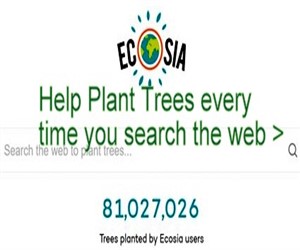 Ecosia - Search the Web - Plant Trees >