ETS Ipoh to Parit Buntar
KTM Train Schedule (Jadual) and Fares

Travel by the fast KTM train on the ETS Ipoh to Parit Buntar route with most of the Electric Train Services stopping at P. Buntar on their journey north to Butterworth or Padang Besar.
Taking the train from Ipoh is much more convenient than taking a bus as it saves you having to travel out to Amanjaya Bus Terminal (10 km away from the Old Town).
Ipoh Railway Station is located on the edge of the Old Town and an easy walk from the many hotels around this popular tourist area of the city.

ETS Schedule from Ipoh to Parit Buntar

(Jadual ETS dari Ipoh ke Parit Buntar)
---
Movement Control Order (MCO / CMCO / RMCO) - (PKP / PKPB / PKPP) 2021

KTM has a new temporary ETS service from the 1st of January 2021 (2021-01-01).
Temporary ETS Timetables (Jadual / 时间表) for January (Januari) / February (Februari) / March (Mac) 2021

---
---
To see the timetable in the other direction from Parit Buntar to Ipoh click here >

Latest new ETS schedule:
Please note: Due to Covid 19, KTM is currently operating a reduced temporary schedule - to see the temporary ETS timetable click here >

| Train Number | Departs Ipoh | Arrives Parit Buntar | Operating Days |
| --- | --- | --- | --- |
| EG 9222 | 09:39 | 10:53 | All |
| EG 9420 | 13:13 | 14:28 | All |
| EG 9126 | 22:32 | 23:46 | All |
| EG 9128 | 00:48 | 02:01 | All |
| EG 9226 | 01:16 | 02:30 | All |
| | | | |
To see the latest ETS fares from Ipoh click here >

To see the full timetables for these ETS northbound services click here >

EG numbered trains are ETS Gold Services.
EP numbered trains are ETS Platinum Services.

For information about the Railway Station in Ipoh click here >

---
For alternative ways to travel from Ipoh to Parit Buntar:
See our online bus booking page here to find buses on this route >

Ipoh to Parit Buntar ETS Ticket Prices (Harga Tiket / Tambang)

Train ticket prices from Ipoh to Parit Buntar cost:

ETS Gold Service:
Adult 27 MYR - Child 18 MYR

ETS Platinum Service:
Adult 35 MYR - Child 22 MYR

To see all ETS fares from Ipoh click here >

Booking Tickets for the ETS Ipoh to Parit Buntar Train

Whenever you travel on any ETS train in Malaysia, you should book your tickets in advance as trains can often be fully booked during busy periods.
To book your tickets from Ipoh, you can:
Visit Ipoh Train Station and book your tickets from the ticket counter.
You will have to take a number, then wait to be called to the counter (during busy times you may have quite a long wait to be served).
An easier option is to book online >

If you use the KTM booking site you will pay the same price as from the station.
If you use an agent, you will have to pay a small booking fee.

Parit Buntar trains main page >

---
ETS trains in Malaysia main page >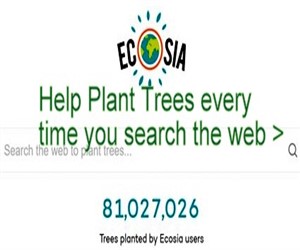 Ecosia - Search the Web - Plant Trees >