KTM Parit Buntar Train Schedule 2023 (Jadual)

The KTM Parit Buntar Railway Station (Stesen Keretapi Parit Buntar) is located in Perak State, Malaysia and is situated along the KTMB (Keretapi Tanah Melayu Berhad) North - South Railway Line that runs the length of Peninsular Malaysia along the west coast.

Parit Bunter Station is served by a variety of train services, with the high-speed Electric Train services (ETS), northern commuter trains (Komuter Utara) stopping here.

KTMB Parit Buntar Trains:

Please note : all older diesel Intercity Express Trains are now cancelled in this part of Malaysia.
ETS Parit Buntar (Electric Train Services)

All ETS Gold Service trains either heading north up to Padang Besar Station on the Thai border, or south down to KL Sentral and Gemas, stop at Parit Buntar

Some, but not all, ETS Platinum Services also now stop here.

ETS Trains to the north of Parit Buntar stop at popular destinations such as :
Bukit Mertajam, Butterworth, Sungai Petani, Arau, Alor Setar...
To the south :
Taiping, Kuala Kangsar, Sungai Siput, Ipoh, Batu Gajah, Kampar, Tapah Road, Tanjung Malim, Rawang, Sungai Buloh, Kepong Sentral, Bandar Tasik Seletan,  Kajang, Seremban, Tampin, Batang Melaka, Gemas...

---
Popular Routes:

For times and fares of trains between Parit Buntar and KL Sentral Kuala Lumpur click here >

For times and fares for trains from Parit Buntar to Butterworth Penang Sentral click here >

For times and fares from P. Buntar to Padang Besar (for Hatyai, Thailand) click here >

For times and fares from P. Buntar to Ipoh click here >

For times from P. Buntar to Sungai Petani (SP) click here >

For ETS and KTM Komuter trains from P. Bunter to Alor Setar (for the ferry from Kuala Kedah to Langkawi) click here >

KTM Parit Buntar Komuter Trains (Komuter Utara)

Parit Buntar is one of the stations on the relatively new northern commuter train service (Komuter Utara) which travels between Padang Rengas in Perak to the south, to Bukit Mertajam / Butterworth in Penang to the north.
This services takes the branch line to to Butterworth and stops at other smaller stations not serviced by the ETS Intercity trains.
The other stations these trains stop at are:
Nibong Tebal, Bukit Tengah and Simpang Ampat to the north.
Bagan Serai, Kamunting, Taiping and Padang Rengas to the south.

---
You can also connect to another KTM Komuter route at Bukit Mertajam which can take you to the Malaysia / Thailand border at Padang Besar and connections to Hat Yai in Thailand.
Use these trains to travel from Parit Bunter to Sungai Petani, Alor Setar and Arau (for boat connections to Langkawi island). Other stops on this route include: Tasek Gellgor, Gurun, Kobah, Anak Bukit, Kodiang and Bukit Ketri.

To see the full timetable for the Butterworth - Padang Besar KTM Komter route click here >

KTMB Parit Buntar Diesel Intercity Express Trains

All long distance Diesel Intercity Express Trains are now cancelled on the N -S Railway Line.

Booking Train Tickets to / from Parit Buntar

KTM Parit Buntar Komuter Train tickets are sold on the day at the station ticket counter.
ETS Intercity tickets should be bought in advance to guarantee your seats.
You can book your tickets from any mainline Malaysian KTMB railway station or (for the same price):
you can book them online here >

Parit Buntar Station Contact Number:

You can telephone the Stesen Keretapi Parit Buntar on the KTM Parit Buntar contact number:
05 - 7165641

Or phone the KTMB call centre on 1-300 88 5862

---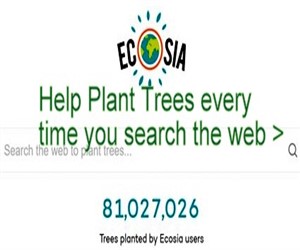 Ecosia - Search the Web - Plant Trees >