ETS Taiping to Kajang KTM Train Schedule (Jadual) Price (Harga Tiket)
The ETS Taiping to Kajang train service is run by Malaysia Railways (KTM Berhad) and offers the quickest way to travel from this town in Perak to Selangor.

---
ETS Train Schedule to Kajang from Taiping

(Jadual Keretapi ETS ke Kajang dari Taiping)

To see the ETS schedule in the opposite direction from KTM Kajang to KTM Taiping click here >

KTM Taiping to KTM Kajang ETS Train Timetable:
You can see the latest full ETS timetable for 2023 - 2024 here >

Current ETS train timetable:
| Train Number | Departs Taiping | Arrives Kajang | Book Online |
| --- | --- | --- | --- |
| EG 9321 | 08:48 | 12:53 | Book Tickets |
| EG 9425 | 18:08 | 22:14 | Book Tickets |
| | | | |
Taiping to Kajang ETS train fares >

Timetable notes:

EG numbered trains are ETS Gold services.

EP numbered trains are ETS Platinum services.

Trains marked with an * are operated by the newer ETS2 trains which include a Business Class coach.

To view the latest ETS train schedule for all southbound trains from KTM Taiping station, click on the following timetable link:

If you want to connect to the MRT train from Kajang integrated KTM / MRT station click here >

KTM Taiping to Kajang Fares / Ticket Prices

(Tambang / Harga Tiket KTM Taiping ke Kajang)

Now that KTM has a Flexi Fare system for booking ETS train tickets, the price you pay varies from day to day. 
To find the correct price you will pay you now have to go through the booking process.

For more information about KTM Flexi Fares and to see a list of all the basic ETS fares from Taiping click here >

Seats on an ETS Gold train from Taiping to Kajang
Buy Tickets for the ETS Taiping to Kajang Train

ETS trains in Malaysia require you to make a reservation when you will be given a specific seat number.
This means there is a limit to the number of seats available on each train and during busy times of the year, trains may be sold out weeks in advance.
So, to make sure you can get a seat on the day you want to travel, it is always best to book your tickets as far in advance as you can (it is also cheaper).
To make an advance booking on any ETS train you can:
Go to any ETS railway station ticket counter.

---
---
All ETS departure times from KTM Taiping railway station are shown for planning purposes only and may change due to operational reasons without notice.
Before travelling to Kajang by train we recommend you visit the official KTMB (Keretapi Tanah Melayu Berhad) website by clicking here >

---
Related pages:

KTM Taiping trains main page >

All ETS train timetables in Malaysia >

---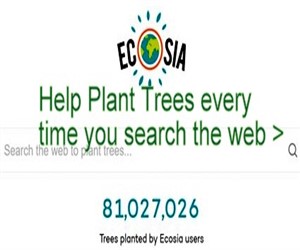 Ecosia - Search the Web - Plant Trees >