ETS Tapah Road to Padang Besar Train Schedule (Jadual KTM)

To travel from Tapah Road to Hat Yai in Thailand, you will first have to take the KTM ETS Tapah Road to Padang Besar fast train (keretapi laju) to the Thai - Malaysia border, where you can then connect to an SRT Shuttle service to Hatyai Junction Railway Station.

Tapah Road to Padang Besar ETS Train Schedule

(Jadual ETS Tapah Road ke Padang Besar)

To see the train timetable in the other direction from Pdg Besar to Tapah Rd click here >

KTM Tapah to Padang Besar ETS train timetable:
You can see the latest full ETS timetable for 2023 - 2024 here >

New train timetable from the 15th of January 2022 (2022-01-15):
| Train Number | Departs Tapah Road | Arrives Padang Besar | Book Online |
| --- | --- | --- | --- |
| EG 9420 | 12:45 | 16:33 | Book Tickets |
| | | | |
For the latest ETS fares to Padang Besar click here >

For the full timetable and seating plan for these services, click on a train number in the timetable above:
---
All services from Tapah are the ETS Gold Services.

ETS Platinum trains (with less stops) do not currently stop here.

If you want to see the full ETS timetable for all northbound trains to Padang Besar click here >

---
Once your train arrives at Padang Besar Railway Station, you are still just inside Malaysia.

If you plan to take the Shuttle train to Hatyai Junction Railway Station, you will have to plan your journey according to the departures for this train.
To see the latest departure times and fares for the train to Hat Yai from Padang Besar click here >
The only other service from Padang Besar in to Thailand, is the night train to Bangkok.
This 2nd Class sleeper train can take you from the border to places like Koh Samui / Koh Phangan (via Surat Thani station), Ko Tao (via Chumphon), Hua Hin and Bangkok.

To see the latest timetable and fares for the Padang Besar to Bangkok train click here >
For more frequent and cheaper trains heading north, you should go to Hat Yai first, then there is a choice of trains travelling overnight up to Bangkok.

See our Hat Yai trains page for more information and timetables >

For all your transport needs within Thailand (Bus, Train, Ferry, Transfers)...
If your train to Padang Besar from Tapah does not connect to the Shuttle services, you can get to Hat Yai by crossing over the main road border (located just over the tracks from the station).

You can take a taxi (waiting at the bottom of the bridge over the tracks), or you can walk across the border and take a minibus or much less frequent local bus.
ETS Tapah Road to Padang Besar Ticket Prices (Harga Tiket)

Tapah Road to Padang Besar ETS fares (tambang) cost:
Gold Service:
Adult ticket: 57 MYR - Child ticket: 33 MYR
Booking ETS Tickets

These trains to Padang Besar are very popular and can often be fully booked, so we recommend you book your seats / tickets as far in advance as you can.
Advance tickets are available from any ETS station ticket counter, or:
---
Related Links:
See our list of the best accommodation in Hat Yai city centre >
ETS to Padang Besar main page >

---
Malaysian ETS Trains main page >

ETS Train Schedules main page >

---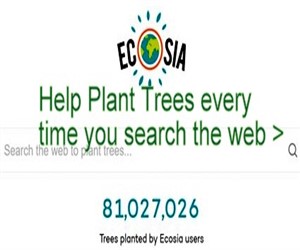 Ecosia - Search the Web - Plant Trees >