KTM Tapah Road ETS Train Schedule 2023 (Jadual)

The KTM Tapah Road Railway Station (Stesen Keretapi Tapah Road) is located in the state of Perak in Malaysia and connected to the west coasts KTMB North - South Railway Line.

Train services to Tapah Road Station are by the new high-speed Electric Train Services (ETS) as all the older, slower diesel Intercity Services have now been replaced by these newer, faster trains.
Tapah Road ETS Trains

Many of the new faster ETS services make a stop at Tapah Road, so you can easily and quickly travel by train to places like Kuala Lumpur (KL Sentral), Ipoh, Butterworth Penang, or all the way to the Malaysian / Thailand border station at Padang Besar.
---
---
There are two separate ETS routes:

The short distance route with frequent trains between KL Sentral and Ipoh:

---
Train on the Ipoh - KL Sentral route stop at:
Batang Kali, Batu Gajah, Behrang, Kampar, Kepong Sentral, Kuala Kubu Bharu, Rawang, Slim River, Sungai Buloh, Sungkai, Tanjung Malim and the old Kuala Lumpur railway station.

The long distance ETS route between the Thailand border at Padang Besar, Butterworth Penang - KL - Gemas:

---
---
Popular ETS Routes from Tapah:

Tapah to KL Sentral ETS timetable >

Tapah to Butterworth ETS timetable >

Tapah to Ipoh ETS train timetable >

Tapah to Padang Besar ETS timetable (for Hatyai, Thailand) >

---
All the trains on the older ETS KL Sentral to Ipoh route stop here, but some of the newer longer distance Gold and Platinum ETS Services do not.
In the past, Tapah Road was a popular place to take a train to if you wanted to travel from Kuala Lumpur to the Cameron Highlands (and from other towns to the south of KL) as the old, scenic, winding road up to the highlands started from near Tapah town.
Now, with the newer and much wider road up to the highlands that starts from near Ipoh, people now use Ipoh Station as a transit point, so now at Tapah Rd, it can be quite hard to find any onward transport connections to the Cameron Highlands.
For more information about travlleng from KL to the Cameron Highlands click here >

If you want to travel from Tapah Road to Langkawi Island, you can use the ETS Trains to go to either Alor Setar Station or Arau Station and then transfer to the ferry ports by either taxi or bus.
KTM Tapah Road Intercity Trains

All of the remaining diesel Intercity services in Peninsular Malaysia that used to stop at Tapah Rd Station are now all cancelled and replaced by ETS Trains.
The dual electrified track has been upgraded as far as Gemas, so currently if you want to travel further south, you have to change at Gemas and take a Shuttle service to JB Sentral in Johor Bahru.

To view the full timetables for the Shuttle services, please see the following pages on our site:
Intercity Trains northbound from JB Sentral >
Intercity Trains southbound to JB Sentral >
To continue on to Singapore by train, you now have to take one of the Shuttle Trains from JB to Woodlands Station.

Buying Train Tickets to / from Tapah Road

Train tickets can be purchased from the KTM Tapah Road Station or any other mainline KTMB railway station in advance.

You can also book tickets online for the same price as you would pay at the station.

Advance booking for all ETS Intercity Trains is highly advisable as they tend to be full quite frequently and quickly sell out during busy holiday periods of the year.
To book your train tickets online click here >

---
ETS trains in Malaysia main page >

---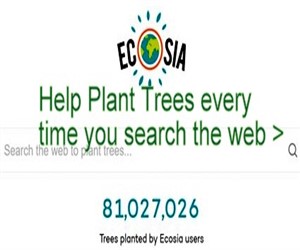 Ecosia - Search the Web - Plant Trees >