Ipoh to Penang Komuter Train to Butterworth

From the 16th of September 2023, you can now take an Ipoh to Penang Komuter train service from Ipoh Railway Station to Butterworth Railway Station as KTM Berhad has extended the Komuter Utara (northern commuter) route to three more stations south of Padang Rengas.

The duration of the journey by Komuter train from Ipoh to Butterworth Penang is a little under two hours and tickets cost just 12.80 MYR, making it the cheapest way to get to Penang from Ipoh.

Once you arrive at Butterworth Railway Station, you can take the short ferry ride over to Georgetown on Penang Island via the Penang Sentral Terminal building, just a few minutes walk away from the train station.

Ipoh to Penang Komuter Schedule

(Jadual Komuter Ipoh ke Pulau Pinang)
To see the latest KTM Komuter train schedule from Ipoh to Butterworth Penang click on the timetable link below:

If you would like to see the KTM Komuter timetable in the opposite direction from Butterworth Penang to Ipoh click here >

To see the ticket prices for all stations on the Komuter Utara (northern commuter) route click here >

To see the ETS timetable from Ipoh to Penang click here >

These Komuter trains stop at the following stations along this route:
Ipoh, Sungai Siput, Kuala Kangsar, Padang Rengas, Taiping, Kamunting, Bagan Serai, Parit Buntar, Nibong Tebal, Simpang Ampat, Bukit Mertajam (interchange station), Bukit Tengah and Butterworth Penang Sentral.
About the Ipoh to Penang Komuter Train
Seating on a KTM commuter train from Ipoh to Penang
KTM Komuter trains are a much cheaper way to travel from Ipoh to Penang compared to the slightly faster ETS trains (Electric Train Services).
What is the difference?
On an ETS train from Ipoh to Butterworth, passengers get an allocated seat when they buy their ticket - On KTM Komuter trains seating is on a first come, first served basis and the seats are arranged along the side of the carriage in benches (rather than individual seats on the ETS services).
If you can't get a seat, you can stand in the central aisle of the carriage on Komuter trains - On ETS trains, no standing passengers are allowed. That means that even on busy days when ETS trains are sold out, you can still travel from Ipoh to Penang on the Komuter train as long as there is enough standing room!
ETS trains are a bit quicker and only stop at the larger stations along the route - KTM Komuter trains stop at all stations big and small.
There is no need to buy you KTM Komuter train tickets in advance (commuter tickets are only sold on the day of travel). For ETS trains you should always book in advance to make sure you can get a seat.

---
For more information about KTM Komuter and ETS trains in Malaysia, you can:
Visit the official KTMB.com.my website by clicking here >

---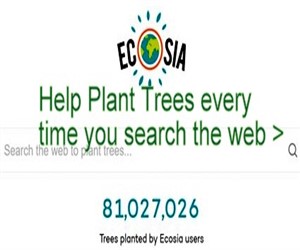 Ecosia - Search the Web - Plant Trees >