KL Taiping ETS Ticket Price / Fare (Harga Tiket)
On this page you will find the ticket price for the train between KL Sentral, Kuala Lumpur and Taiping in the state of Perak, Malaysia.
There are two types of ETS service on this route:
The cheaper Gold ETS Services.
The slightly faster ETS Platinum Services (only stops at the main stations).

KL Taiping ETS Ticket Price (Harga Tiket)

Ticket prices shown below are for one-way journeys to or from either KL Sentral Railway Station or Kuala Lumpur Station (the old Moorish station).
Return tickets offer no discount and are double the price of a single.

ETS Gold Fares:
The Adult fare is: 47 MYR
The *Child fare is: 28 MYR
---
ETS Platinum Fares:
The Adult fare is: 62 MYR
The *Child fare is: 35 MYR
For a full list of ETS fares to/from Taiping click here >

For a full list of ETS fares to/from KL sentral click here >

Return to the KL to Taiping ETS train timetable >

Return to the Taiping to KL ETS train timetable >
---
*Child fares are available for children aged between 4 and 12 years old.
Children aged 13 years and above have to purchase an Adult ticket.
Infants / Children aged 3 and below can travel for free but will not have a seat allocated to them (they will have to sit with their parents / guardians on their seat).

---
Discount train tickets are available for:
Pensioners aged 60 and above (please note: these concession tickets are only available for Malaysian citizens - Foreign pensioners and permanent residents still have to pay the full fare).
Disabled Malaysian citizens.

Malaysian students with a valid KTM I-Card.
Various retired government employees.

To purchase a concession ticket you will have to produce valid documents.
For more information and a full list of concession tickets available, please visit the official KTM website:
http://www.ktmb.com.my/eticketPolicies.html
How to Buy ETS Tickets in Malaysia

Buying train tickets in Malaysia is easy, however, we would recommend you buy your tickets as far in *advance as you can as there are many times of the year when trains will be sold out well in advance (public holidays, religious festivals, Chinese New Year).
You have a choice of ways to purchase KTM train tickets:
If you are in Malaysia already, you can visit any ETS railway station and buy your tickets from the ticket counter.
At some of the larger, busy stations like KL Sentral, you will have to take a number, then wait your turn to get served.
A much quicker option is to book tickets online >

*Advance tickets can be available for purchase for various periods.
Sometimes you can get tickets 2 to 3 months in advance - sometimes just a few weeks in advance.
It all depends when KTM release tickets for sale and if they are planning a timetable changes.

---
KL Sentral ETS trains main page >

---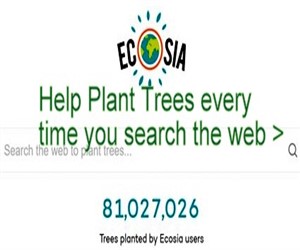 Ecosia - Search the Web - Plant Trees >