ETS KL Sentral Schedule 2023 (Jadual)
KTM Train - Keretapi Tanah Melayu Berhad

From July 2015, ETS KL Sentral Trains are now operating on various routes to the north of Kuala Lumpur all the way up to the Thailand border at Padang Besar and south to Gemas where the North - South Line branches off to the Jungle Railway Line, heading to the north-east of Peninsular Malaysia.
The high-speed Electric Train Services (ETS for short) all pass through KL Sentral Railway Station.

If you choose to travel on the new ETS Trains from KL Sentral Station, you will get to your destination in around half the time compared to the much slower and older Intercity Trains that used to operate from KL.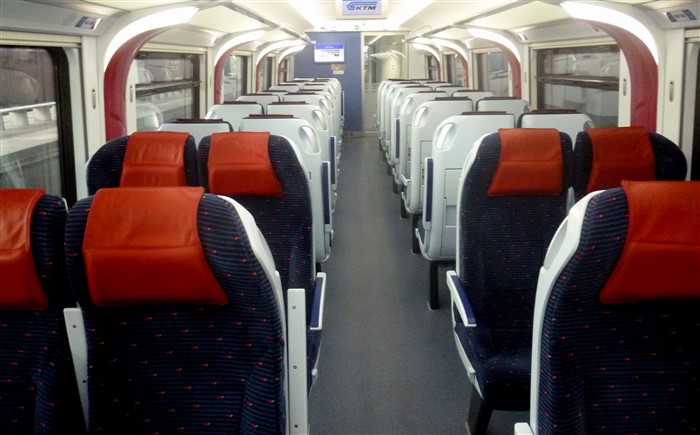 Seats on an ETS train from KL Sentral
KL Sentral ETS Train Timetables

(Jadual Waktu Keretapi ETS KL Sentral)
From KL you can travel to all the major stations to the north, including Ipoh, Butterworth Penang and Padang Besar

Click on the links below to see the full schedules / timetables for the new ETS Services.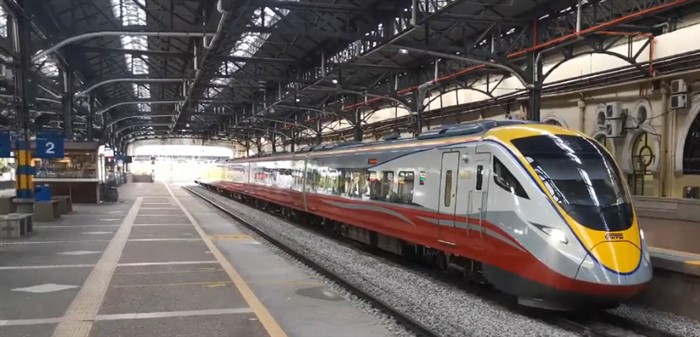 A KTM ETS2 train
There are also many ETS Services a day on the older KL to Ipoh route.

To see these timetables please see:
KL Sentral to Ipoh ETS Timetable >

Ipoh to KL Sentral ETS Timetable >

To see a list of all ETS Fares to/from KL Sentral Station click here >

Booking ETS KL Sentral Tickets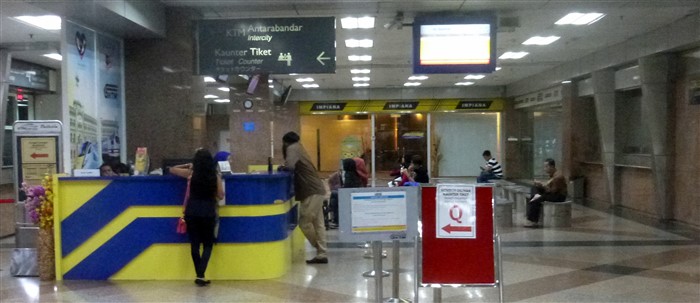 KL Sentral station ETS ticket counter area
You can book your ETS tickets from KL Sentral Stations ticketing counter on the day of travel or usually up to a couple of months in advance (the advance booking period varies depending on if or when KTM are planning one of their timetable changes).
Should you buy your ETS Tickets in advance?
The answer to that question depends on where you are going and at what time of year you are travelling.
Travel at certain times of the year ie: school holidays, most weekends, New Year (Chinese, Malay and Western) and dates around the many festivals in Malaysia - trains will be full - so you will need to book as far in advance as possible.

At other times of the year, for short distances, you may be able to turn up and get a seat.
For longer distances you may find the train booked up for certain popular sectors, so you are best to book in advance.
Either way, if you want to make sure you get a seat on a specific train, advance booking is essential.
You can either visit KL Sentral (or any other mainline KTM railway station) or you can book online from KTMB or by using an agent (for a small added admin fee), which will probably work out cheaper than having to travel to/from the station just to buy tickets.

To book your ETS seats online now click here >

Some popular ETS routes to / from KL Sentral:

ETS Trains from KL to Butterworth
ETS Trains from KL to Penang Island

ETS Trains from KL to Bukit Mertajam

Trains from KL to Langkawi Island
ETS Trains from KL to Sungai Petani
ETS Trains from KL to Alor Setar
ETS Trains from KL to Bagan Serai
ETS Trains from KL to Batang Melaka

ETS Trains from KL to Batu Gajah

ETS Trains from KL to Sunai Siput
ETS Trains from KL to Tapah Road

ETS Trains from Kl to Kuala Kangsar

Related Pages:

How to travel by train from KL to the Cameron Highlands >

---
---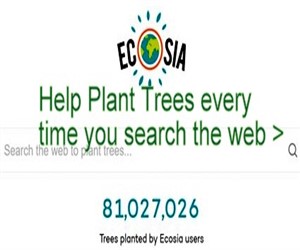 Ecosia - Search the Web - Plant Trees >