ETS KL Sentral to Taiping
KTM Train Schedule and Fares

Travel from Kuala Lumpur to Taiping in Perak, on the new fast ETS KL Sentral to Taiping train.
These Electric Train Services depart from the capital a number of times a day.

The duration of the trip is between 3 and a quarter hours, to 3 and a half hours, depending on which service you choose.
The ETS Gold Services are slightly slower than the ETS Platinum Services which only stop at the main stations along the route.
KTM Kuala Lumpur Sentral to Taiping ETS Train Timetable

(Jadual Waktu Keretapi KTM ETS KL Sentral ke Taiping)
To see the timetables in the opposite direction from Taiping to KL click here >

KTM Kuala Lumpur Sentral to Taiping ETS Schedule (ETS KL Sentral ke Taiping).
You can see the latest full ETS timetable for 2023 - 2024 here >

Current ETS train timetable:
For all the latest ETS fares from KL Sentral click here >

Timetable notes:

*Operates with the newer ETS2 trains that include a Business Class carriage.

All these services operate daily.

EG numbered trains are ETS Gold Services.
EP numbered trains are ETS Platinum Services.

Trains to Taiping from KL have a varying amount of stops, with the more expensive Platinum services offering the quickest journey, with the least stops along the route.
If you wish to see the full ETS Timetables click here >

---
Trains depart from Kuala Lumpur's main railway station KL Sentral.
You can however also catch these trains from the older Kuala Lumpur station.
Trains depart from the old station about 4 - 5 minutes after the times shown in the timetable above.

KTM KL to Taiping ETS Ticket Prices / Fares

(Tambang / Harga Tiket KTM ETS KL ke Taiping)
The cost of tickets varies depending on your choice of train (Platinum or Gold) and with the KTM Flexi Fare system, when you book (the further in advance the cheaper) and if you are travellling during "Peak" or "Off-Peak" times of the day, week and year.
For more information about Flexi Fares click here >

To see the ETS Gold fares from KL to Taiping click here >
To see the Platinum fares from KL to Taiping click here >

Buy Tickets for the ETS KL Sentral to Taiping Train

(Beli Tiket untuk Kereta ETS KL Sentral ke Taiping)
You can book seats on any of the trains from any ticket counter at any KTMB mainline station.
Advance tickets go on sale anywhere from a couple or weeks in advance, to a few months in advance.
Making a reservation is always advisable as trains in Malaysia can often operate full, especially during the school and public holidays, and also during the many religious festivals that are held at many different times of the year.

An easy way to book your seats is to book your tickets online.
If you book direct from the KTM Berhad official website, tickets usually cost the same as they do from the station ticket counter.
If you use an agent, there is usually a small added admin fee, but the booking process is much easier to use.
Another good reason to book online is you don't have to waste your time and money travelling out to a station.

To book your train seats online click here >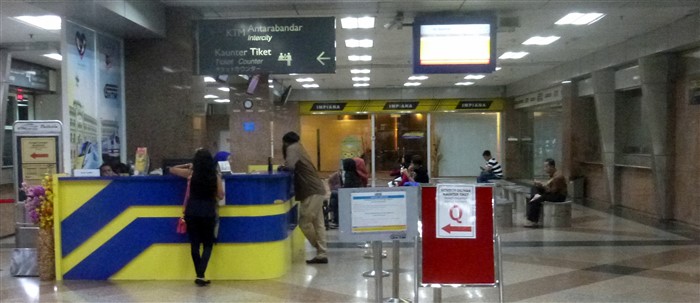 The KL Sentral station ETS ticket counter area is where you go to buy KTM long-distance (Intercity) train tickets.
Related Links :
---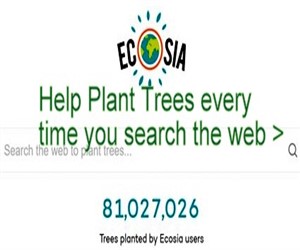 Ecosia - Search the Web - Plant Trees >