Padang Besar ETS Ticket Online KTM Train Booking
(Tiket ETS ke Padang Besar)

If you want to travel to or from Padang Besar by train, you really should make an advance booking for the high-speed Electric Train Services (ETS), as these services can often be fully booked and if you are travelling in to Malaysia from Thailand by train, you really don't want to get stuck at the border!

The good news is that making a booking for Malaysian ETS Trains is really easy, even if you are not in the country.
If you are in Thailand you should book your tickets online before crossing the border.
If you are in Malaysia, you can buy your train tickets by visiting any KTMB mainline railway station ticket counter, or to save you the trip to the station, book your tickets online.
Booking online should cost you the same as booking tickets at the station (when using the KTM website), so to save you the hassle and expense of a trip to a station, booking train tickets online makes good sense.

How to Book Padang Besar ETS Tickets online:

---
Another option is to use an online ticket agent (they also sell Thai train tickets from Padang Besar).
---
For a full list of ETS ticket prices / fares (harga tiket / tambang) to/from Padang Besar click here >

To view the full ETS timetables to/from PB, please see :
---
If you want to buy tickets from Padang Besar on the State Railway of Thailand train you can book tickets to Bangkok, Surat Thani, Chumphon and Hua Hin here >

Tickets on the Shuttle Train to Hat Yai have to be purchased from the SRT ticket office on the day of travel.

If you plan to travel to or from Padang Besar by KTM Komuter Train, there is no advance booking available or necessary for these services.
You just turn up and buy a ticket for the next departing train.
For schedule and fares for Komuter services from Pdg. Besar click here >

For information about Padang Besar Railway Station click here >

---
Alternative ways to travel to / from Padang Besar

If you do turn up at Padang Besar Station without a ticket and all the ETS Trains are full to places like KL Sentral in Kuala Lumpur, your best option is to take the Komuter Train to Butterworth, then you can continue by bus or train (a different route so may still have tickets available).
The bus station in Butterworth is right next to the train station

There are a few buses a day from Padang Besar with local buses going to Kangar and a few long distance buses to Kuala Lumpur (these are usually full due to people using them to travel from KL to Kuala Perlis where the ferry to Langkawi goes from).

The best option is to take the local bus to Kangar Bus Station, where there are many more buses leaving to various destinations.

To book bus tickets or just check departure times and fares to / from Padang Besar or Kangar see :
Our online bus booking page here >

Padang Besar trains main page >

KTMB online train booking main page >

---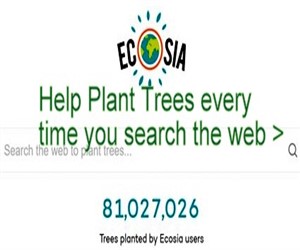 Ecosia - Search the Web - Plant Trees >