TBS to Plaza Rakyat LRT Train Schedule and Fare
from Bandar Tasik Selatan
The quickest and easiest way to travel from TBS to Plaza Rakyat using public transport is to take a frequent LRT (Light Rapid Transit) train from the nearby Bandar Tasik Selatan (BTS) integrated railway station.

The Terminal Bersepadu Selatan bus terminal building is directly connected to BTS train station by a footbridge.

LRT trains from TBS / BTS run frequently throughout the day on the Sri Petaling Line (Laluan Sri Petaling) and the duration of the journey by LRT to Plaza Rakyat from BTS / TBS is just 18 minutes.

Carriage on an LRT train from TBS to Plaza Rakyat
On the journey from TBS / BTS to Plaza Rakyat by LRT, trains stop at the following LRT stations:

Bandar Tasik Selatan
Bandar Tun Razak
Salak Selatan
Cheras
Chan Sow Lin
Pudu
Hang Tuah
Plaza Rakyat

LRT train route map from BTS to Plaza Rakyat (Click to view larger / full KL Transit map) >
For travel in the other direction from Plaza Rakyat to TBS click here >

---
At Plaza Rakyat LRT station you can change trains onto the LRT Ampang Line or take a short 180 metre walk via the stations integrated walkway to the Merdeka MRT station and take a train on the MRT SBK Line (Sungai Buloh to Kajang Line).

Please note: When you take the walkway between Plaza Rakyat and Merdeka stations you are still in the "paid zone" so you can connect to other destinations using just one ticket to your final destination.

TBS to Plaza Rakyat LRT Fare / Ticket Price

(Tambang / Harga Tiket LRT TBS ke Plaza Rakyat)
The LRT train fare from TBS / BTS to Plaza Rakyat is currently 3.00 MYR (Cash Price).
The "Cash Price" fare is what you pay if you just turn up at BTS train station.
Various discounts are available for regular users / commuters and cashless options (see the link to the Myrapid website below for more information).

LRT Schedule from TBS / BTS to Plaza Rakyat
(Jadual LRT TBS / BTS ke Plaza Rakyat)
The first LRT trains depart from BTS at around 06:00 and run frequently throughout the day until the last train between 23:30 and midnight (depending on the day of the week).

You don't have to wait long for the next LRT train with a frequency of departures between every 3 minutes during the rush hours to every 14 minutes during the later, quieter evening hours.

If you want to find exact departure times and first / last LRT trains:
Please visit the MyRapid official website here and use their route/journey planner >

---
Related pages:

How to get from TBS to Bukit Bintang by train >

How to get from TBS to KL Sentral station >

How to get from KL Sentral station to TBS >

---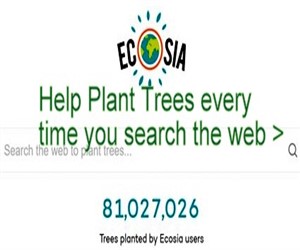 Ecosia - Search the Web - Plant Trees >