Train from Bangkok to Kuala Lumpur Malaysia
If you want to make the long journey by train from Bangkok to Kuala Lumpur (KL for short) in Malaysia, there are a number of possible routes you can take and plenty of great places to stop along the way.
Unfortunately there are no direct train services, so you will have to plan your route and maybe book your tickets in advance to make the best connections.
If you are planning to travel the other way around, from KL to Bangkok by train click here >
Train at Bangkok train station
The Quickest Route from Bangkok to KL by Train

If you don't have much time and just want to get to KL as quickly as possible (without flying), the best way is to either:
1) - Catch one of the overnight trains from Bangkok to Hat Yai, which is located in the south of Thailand, close to the Malaysian border.
Arriving at Hat Yai Junction Station the next morning, you then have take a Shuttle Train from Hat Yai to the border station of Padang Besar, then connect to the new high-speed ETS (Electric Train Services) from Padang Besar to Kuala Lumpur.
For the Shuttle Train Timetable to the border click here >
For the ETS timetable from the border to KL click here >

For information on the train station in Bangkok and how to get there click on the picture link below: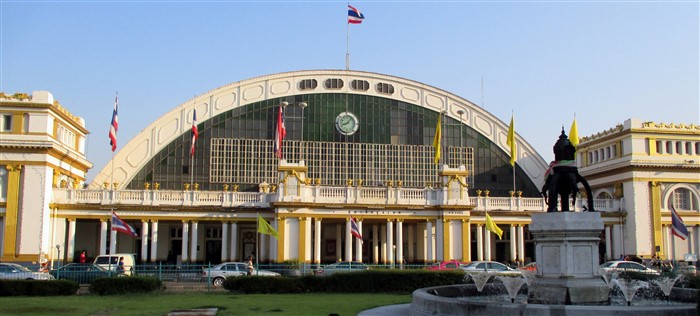 Bangkok train station Hua Lamphong >
Please note: From January 2023, the main departure point for all long-distance SRT trains has moved to the new Bang Sue Grand Sation (Krung Thep Aphiwat Central Terminal).

You could also take the International Express from Hat Yai (see below).

2) - The other option is to catch the more expensive International Express Train from Bangkok to Padang Besar in Malaysia on the Thai border.
This all 2nd class sleeper night train arrives at Padang Besar Station the follow day in the morning.
From Padang Besar, you can then catch an ETS Train direct to KL Sentral.

For train times and fares from Pdg. Besar to KL click here >
KTM ETS2 train from Padang Besar to Kuala Lumpur Sentral >
Other Options for Travelling by Train from Bangkok to Kuala Lumpur
The only other way to travel from Bangkok to KL (which is a much longer route), is to catch a train from Bangkok to Sungai Kolok on the Malaysian border in the north-east of the country.
From Sungai Kolok Station, you have to walk across the border, then catch a local bus to Pasir Mas (which is the nearest station on the Malaysian KTM Jungle Railway Line).
From here you can catch a night train to Gemas and then take an ETS train from Gemas to KL
Please see the Jungle Railway Timetable for more information >
Please Note: travelling this way takes you through the troubled area of southern Thailand and we recommend you seek the latest advice before planning a trip to this area of the country.

Booking Train Tickets from Bangkok to Kuala Lumpur

If you want to book your train tickets in advance, KTM Malaysia has an online booking system which makes buying tickets in Malaysia and from the border to KL easy.
Thailand now also has on online booking facility.
Visit our Thailand booking page for more information >
---
There are of course many places you can stop off at along these railway tracks, with great beaches and tropical islands just a short ferry ride away from many train stations.
If you want to learn more about some suggested places to stop, please see our KL to Bangkok train page, where we have gone into more detail.

---
Related  Links:
Padang Besar trains main page >

---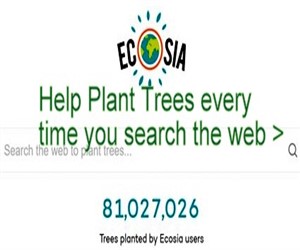 Ecosia - Search the Web - Plant Trees >