Train from Kuala Lumpur to Malacca (Melaka)
If you want to travel by train from Kuala Lumpur to Malacca (Melaka), there are a few options you can take to get there.
The first thing you should know is there is no railway station in Malacca town.
There used to be many years ago, but the tracks where dismantled by the Japanese (using POW's) during WWII to be used on the infamous "Death Railway" line from Thailand to Burma.
Using the train to get to Melaka is not the easiest way to travel and for this journey we would recommend taking a bus.
Not only is it quicker (depending on traffic), it is also cheaper.
You can take frequent buses from TBS bus terminal which is easily reached by cheap KTM trains from KL Sentral or LRT trains from many other stations around the city.

To check departure times and fares for buses from KL to Melaka:
See our bus booking page here >

---
If you still want to travel from KL to Melaka by train:

The nearest train station to Melaka is at Tampin (also known as Pulau Sebang), around 38 kilometres away.
From Tampin to Melaka Town you can either take a bus (around a 1km walk to the bus station) or a more expensive taxi (if there are a few of you travelling together to share the cost, a taxi is the best option).

From KL Sentral to Tampin by train, you have a choice of the high-speed Electric Train Services (ETS) and the much more frequent commuter trains (KTM Komuter).

KL Sentral to Malacca (Tampin) using Komuter Trains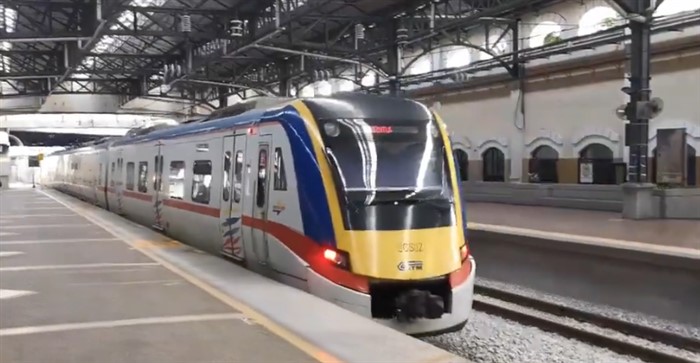 A KTM Komuter train from KL
Since 10th October 2015 and the opening of a new Komuter service between Seremban and Tampin (Komuter Selatan), you can now beat the sometimes horrendous traffic if travelling from KL to Melaka by bus, using these regular shuttle trains out of the city.
The new Batu Caves - KL Sentral - Seremban - Tampin Komuter Line now has regular services throughout the day and is a relatively cheap way to travel by train from KL to Melaka.

You may want to wait until after the early morning rush hours when the trains are less crowded.
For the latest Komuter timetable to and from Tampin click here >

To see the Komuter route map, links to all the current Komuter timetables click here >
Buying tickets on the Komuter Trains involves just turning up at the station and buying a ticket for the next departure (no advance purchase is available)

Using the ETS Train from Kuala Lumpur to Malacca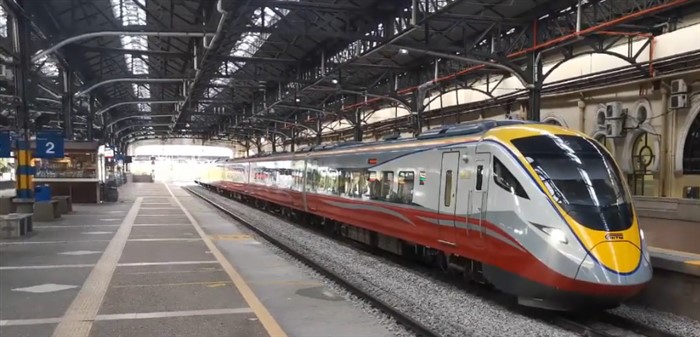 An ETS train from KL
ETS Trains from KL Sentral to Tampin are far less frequent and more expensive but will get you to Tampin a little quicker and you get a reserved seat with your booking.

If you want to see the full timetable for the ETS Train services click here >

If you do want to travel on the ETS Train, we recommend you buy your tickets in advance. You can purchase your tickets from any KTM Station or online.
Visit our ETS Booking page here to book your tickets online now >

---
Kuala Lumpur Trains main page >
---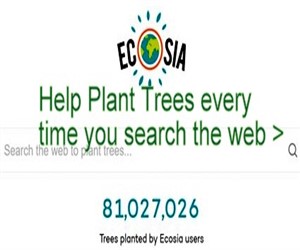 Ecosia - Search the Web - Plant Trees >