KTM Tampin / Pulau Sebang Train Schedule (Jadual)

The KTM Tampin / Pulau Sebang Railway Station (Stesen Keretapi Tampin / Pulau Sebang) is the nearest train station to Melaka (Malacca), one of Malaysia's most popular tourist destinations and now a UNESCO World Heritage City.
The station is located approximately 38 kms from Melaka old town and can be reached by either taxi or a much cheaper local bus.
Tampin Station is served by the new high-speed Electric Train Services (ETS), KTM Komuter Trains (commuter) and Shuttle services south to Johor Bahru.
Tampin KTM Komuter Trains to Kuala Lumpur KL Sentral

Tampin Station is on the Tampin - Seremban - KL Sentral - Batu Caves Komuter Train Line with departures leaving fairly frequently from Tampin to KL Sentral, starting in the early morning until the late evening.

To see the latest KL - Tampin - KL Komuter timetables click here >

For the latest timetables and route maps for Tampin Komuter Trains to more destinations, please see:

Our KTM Komuter Tampin to Batu Caves Timetables page here >

Tampin ETS Trains

With the new dual track now extended down to Gemas (a couple of stations to the south of Tampin), you can now travel on the fast ETS Trains that are running along Malaysia'a west coast North - South Railway Line.

ETS Trains can take you quickly to all destinations north, all the way up to the border with Thailand at Padang Besar.
If you want to travel quickly by train to / from Tampin to Kuala Lumpur (KL Sentral), Ipoh, Butterworth Penang - these are the trains to take.

---
Tampin to Padang Besar ETS train timetable (for Hat Yai / Bangkok, Thailand) >
Tampin to Alor Setar ETS trains (for connection to the Langkawi ferry from Kuala Kedah) >

Tampin to Arau ETS trains (for connections to the Langkawi ferry from Kuala Perlis) >

Tampin to Butterworth Penang Sentral train schedule (for Georgetown Penang Island) >

Tampin to Ipoh train schedule >

Tampin to Sungai Petani (Kedah) train schedule >

Tampin to Taiping train schedule >

KTM Tampin Intercity Express Trains / Shuttle Trains

Please Note : All diesel Intercity Express Train services to/from Tampin have been cancelled from May 2016.
They are now replaced by ETS Trains as far as Gemas, then Shuttle Trains to/from Tampin or Gemas to JB Sentral.
You can see the new Shuttle schedule on the following pages:

To view the Shuttle Train Timetable from Tampin /  Gemas to JB southbound click here >
To view the Shuttle Train Timetable JB to Gemas / Tampin northbound click here >
From Pulau Sebang / Tampin, you can use these trains to travel to:
Batang Melaka, Gemas (the current end of the line for ETS trains), Segamat, Labis, Bekok, Paloh, Chamek, Kluang, Renggam, Layang-Layang, Kulai, Kempas Baru and Johor Bahru JB Sentral Railway Station.

From JB you can then connect to a Shuttle train to Woodlands Station in Singapore.

Buying Train Tickets for Tampin

Tickets for Komuter trains are only available for sale on the day of travel, so you just turn up and buy your tickets for the next departure (no seat reservation available - seats are on a first come, first served basis)..
If you are planning to use the ETS or Shuttle / Intercity Trains you will need to buy your tickets in advance as these services can often be full and you need to reserve a seat.
If you just turn up at Tampin expecting to get a ticket, you will often be disappointed.

Tickets for these trains are usually available a couple of months in advance, but booking periods vary quite a lot throughout the year, depending on when KTM release the tickets for sale and when they are going to make the next timetable change.
You can buy your advance train tickets from any mainline KTMB railway station ticketing office or online via the KTMB website, or you can use an online agent.

To book your Tampin train tickets online now click here >

---
Related Pages:
Singapore to Melaka by Train >
---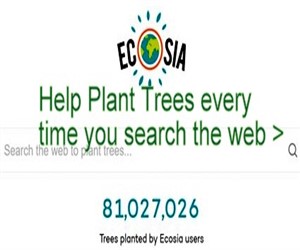 Ecosia - Search the Web - Plant Trees >