KTM Train from Melaka to Singapore
Catching the train from Melaka to Singapore is not as straight forward as catching a bus, as first, you have to travel out to the train station at Tampin (Pulau Sebang) which is the nearest station to Melaka Town.
In the future, if and when the high-speed railway line gets built, it is planned to have a train station in Melaka, so you will be able to whizz between the two cities in a very short time!
But for now, you will have to get a bus out to Tampin and then catch a train heading south down to JB Sentral Station in Johor Bahru, then take a Shuttle Train from JB to Singapore's Woodlands Railway Station.
Tampin is around 38 kilometres away from Melaka and a bus ticket should cost you around 5 Ringgit.
Tampin to Singapore Train Timetable (via JB Sentral)

****Please Note: These Intercity Trains are now cancelled (from 19/05/2016).

****To travel from Tampin to Singapore by train, you can now take a Shuttle train from Tampin to JB Sentral, then take another Shuttle to Singapore from there.
To see the Shuttle Train Timetable to JB click here >
To see the Shuttle timetable from JB to Woodlands (SG) click here >

Please note: From the 3rd of June 2018, the Shuttle Tain route has been extended for some of the Shuttle trains on this route (see the link above for the new schedule).

If you don't fancy all the hassle you can book bus tickets from Melaka to Singapore here >

For travel in the opposite direction from Singapore to Melaka click here >

---
---
---
---
| Train Number/Name | Departure Time | Arrival Time |
| --- | --- | --- |
| 25 Senandung Sutera | **.** | **.** |
| 21 Peninsular Express | **.** | **.** |
| 1 Ekspres Rakyat | **.** | **.** |
All Trains depart Daily.
To see the full timetables / schedules for these services, please click on the train number below:

Ticket Prices for the Train from Melaka to Singapore

All fares shown below are for one-way departures and are in Malaysian Ringgit (MYR) from Tampin to JB Sentral.
If you wish to continue to Singapore on one of the shuttle trains it will cost you 5 MYR.

1st Class Seat:
Adult 46 MYR - Child 27 MYR

2nd Class Seat:
Adult 25 MYR - Child 17 MYR
The night train also has sleeper beds available at:
2nd Class Sleeper Coaches
Upper Berth Adult 31 MYR - Child 21 MYR
Lower Berth Adult 37 MYR - Child 29 MYR
All train coaches are Air-conditioned.

Buying Tickets

These services down to Singapore are often very busy, so it is advisable to buy your tickets well in advance and not just turn up at Tampin station on the hopes of getting a seat.
The easiest and most convenient way to purchase tickets is to book them online directly from the KTM Malaysian Railways website or through an online agent.
Click here to visit our online booking page >

You will need a credit card and prices are the same as there would be from the station, plus a small admin fee for some payment methods.

If you do want to try and book a last minute seat from the station, you can check to see if there are any seats still free from the KTM site.
Click here for more info and link >

More Trains to/from Singapore >

---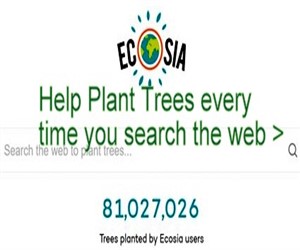 Ecosia - Search the Web - Plant Trees >