Where to Stay in Kuala Lumpur (KL) Malaysia
---
---
If you need some good ideas for where to stay in Kuala Lumpur (KL), below is our list of the best top 10 places to stay in KL, from top luxury 5 star hotels to budget backpacker hostels.

Hopefully this will give you a good idea of what accommodation is on offer in KL City.
There are of course hundreds of more places to stay!

Our Top 10 places to stay in Kuala Lumpur

---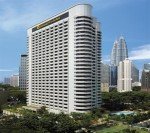 Shangri La Hotel Kuala Lumpur

One of the best 5 star hotels in KL, located in the centre of the city, not far away from the Petronas Twin Towers.

Check Prices and Read Reviews >>>

---
---
Villa Samadhi Kuala Lumpur

If you are looking for a luxury retreat in the heart of KL city, this 5 star property was designed as a couples romantic getaway and is housed in an old villa residence, offering a range of luxurious rooms.

Check Prices and Read Reviews >>>

---
---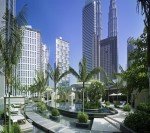 Grand Hyatt Kuala Lumpur

Top 5 star hotel in KL, located close to the KLCC in the centre of the city, with great views over the Petronas Twin Towers.

Check Prices and Read Reviews >>>

---
---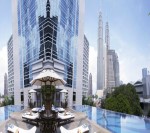 Impiana KLCC Hotel Club Tower Kuala Lumpur

A top quality 4 star business class hotel with a great location in KL city centre, connected to the KLCC and surrounded by shopping malls.

Check Prices and Read Reviews >>>

---
---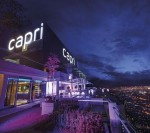 Capri by Fraser Kuala Lumpur

This 4 star property is located outside the city centre, but ideal for families or groups, with a range of large, good value accommodation, from studio apartments to 3 bedroom apartments.

Check Prices and Read Reviews >>>

---
---
Aloft Kuala Lumpur Sentral

If you are looking for a hotel near KL Sentral Railway Station, this modern and trendy 4 star hotel is just a few minutes walk away.

Check Prices and Read Reviews >>>

---
For more of the best places to stay near KL Sentral Railway Station click here>>>

---
Invito Hotel Suites Kuala Lumpur

A newish 4 star KL city accommodation, offering studio suites and two bedroom suites.

Check Prices and Read Reviews >>>

---
---
Anggun Boutique Hotel Kuala Lumpur

3 star hotel located in the city centre close to shopping malls and the nightlife area.

Check Prices and Read Reviews >>>

---
---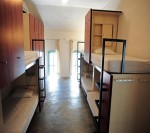 BackHome KL

Budget backpackers hostel with a central location in Chinatown and very close to the subway for easy access to the rest of the city.

Check Prices and Read Reviews >>>

---
---
Orange Pekoe Guesthouse Kuala Lumpur

A good budget hotel in KL's Bukit Bintang area, close to the shops and monorail to get around the city.

Check Prices and Read Reviews >>>

---
---
For many more ideas on where to stay in Kuala Lumpur click here>>>

---
If you are planning to travel by train from or to KL :
See our Kuala Lumpur Trains page for more information, times and fares >>>

For the best places to stay near KL Sentral station click here>>>

---
---
---