ETS Butterworth to Batu Gajah
KTM Train Schedule (Jadual) & Ticket Price

The quickest way to travel from Penang to Batu Gajah is to take one of the ETS Butterworth to Batu Gajah train services from the mainland.

The duration of the journey by these fast Electric Train Services is just under two hours making it much quicker than travelling by bus.

ETS trains from Butterworth are operated by Malaysian Railways (Keretapi Tanah Melayu Berhad - known by the shortened versions of either KTM or KTMB).
ETS from Butterworth to Batu Gajah Train Timetable

(Jadaul ETS dari Butterworth ke Batu Gajah)
If you wish to see the train timetable in the other direction from Batu Gajah to Butterworth:
Click here for the KTM ETS timetable from Batu Gajah to Penang Sentral Butterworth station >

KTM Butterworth Penang Sentral to Batu Gajah ETS schedule :

You can see the latest full ETS timetable for 2023 - 2024 here >

Current ETS train timetable:
For ticket prices for the ETS train from Butterworth Penang to Batu Gajah click here >

Notes for the above timetable:
EP numbered trains are ETS Platinum Services.
EG numbered trains are ETS Gold Services.

Train numbers marked with a * are the newer ETS2 trains that now include a Business Class coach.

Full Timetable:
If you wish to see the full published ETS train schedule on this route to Batu Gajah, please see the following timetable page on our site:
ETS Butterworth to Batu Gajah Butterworth Ticket Prices

(Tambang / Harga Tiket ETS Butterworth ke Batu Gajah)

Now KTM has introduced a Flexi Fares system, prices for train tickets can vary due to many different factors.
These include, how far in advance you book (the further the cheaper), what time of day, day of the week and time of the year you want to travel on (weekends and peak holiday periods are more expensive):
For a full explanation of the Flexi Fare system and the basic ticket price list from Butterworth:

See our Butterworth ETS train fares page here >
---
Buying ETS Tickets to Batu Gajah from Penang Island / Butterworth

(Beli tiket ETS ke Batu Gajah dari Pulau Pinang / Butterworth)

When travelling by ETS train in Malaysia, you have to buy your tickets before boarding the train and each ticket will have a specific carriage and seat number assigned to it.

It is always advisable to book your tickets as far in advance as you can due to the popularity of trains at weekends and holiday and festival periods.

To book your advance tickets for departures from Butterworth you can:

1) Visit the KTM ticket office on Penang Island located in Georgetown at the Jeti where the ferry departs over to Butterworth.

2) Go to the ticket office upstairs at the KTM Butterworth Railway Station.

3) Book your ETS tickets online direct from the official KTMB website >

---
If you are staying on Penang Island, on the day of your train journey it is best to plan to arrive in Butterworth at least an hour before you train departs (just in case the ferry is delayed).

For more information, times and fares for the ferry, click on the picture link below:


Georgetown ferry boat to Butterworth Penang Sentral >
Related Pages:
ETS train timetables main page >

KTM Butterworth trains main page >

KTM Batu Gajah trains main page >

---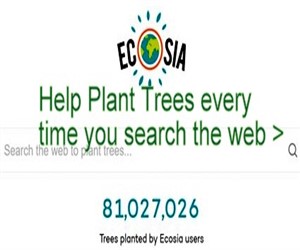 Ecosia - Search the Web - Plant Trees >