KTM Batu Gajah Train Schedule 2023 (Jadual KTMB)
The KTM Batu Gajah Railway Station (stesen keretapi) in the state of Perak, Malaysia is located along the KTMB Malaysian Railways West Coast Line (North - South Line) and has many departures a day on the KL Sentral to Ipoh ETS route, as well as long distance ETS trains on the Panang Besar (Perlis) and Butterworth (Penang) routes.

Batu Gajah ETS Trains

Batu Gajah Train Station is just one stop south of Ipoh, and so the most frequent trains stopping here are the KL Sentral - Ipoh ETS services.

To see the full timetables for this route, please see the following links:

---
You can all use these train to get to Ipoh to the north and the following stations to the south:

ETS Gold services on this route stop at:
Kampar, Tapah Road, Sungkai, Slim River, Tanjung Malim, Rawang, Kepong Sentral and Kuala Lumpur old terminal, before terminating at KL Sentral Station

ETS Silver services also stop at the stations above, plus the following stations:
Behrang, Kuala Kubu Bharu, Batang Kali and Sungai Buloh

Long-Distance Batu Gajah ETS Trains
KTM Batu Gajah Station is also served by all long distance ETS trains on the:
Gemas - KL - Padang Besar route.
Gemas - KL - Butterworth route.

To see the timetables for these trains, please see the following pages on our site:
ETS schedule for northbound trains (ke utara) >

ETS schedule for southbound trains (ke selatan) >

Use these trains to travel from B. Gajah to:
North:
Kuala Kangsar, Taiping, Parit Buntar, Bukit Mertajam, Penang Island (from Butteworth), Sungai Petani, Langkawi island (from Alor Setar or Arau), and up to the Malaysia-Thailand border at Padang Besar.

South of KL:
Bandar Tasik Selatan (TBS Bus Terminal), Kajang, Seremban, Tampin / Pulau Sebang (for Melaka town) , Batang Melaka and Gemas.

All trains south of Gemas are currently being operated by a Shuttle service to JB Sentral (Johor Bahru), then another Shuttle train from JB to Woodlands in Singapore.

Buying KTM Batu Gajah Train Tickets

If you are planning to travel on the KL - Ipoh route, you are more likely to get tickets on the day of travel, but we would still recommend you book your seats in advance.
For long distance trains we would always recommend advance booking.
To book tickets in advance you can:
Visit any KTMB ETS railway station ticket counter.
Or, book tickets online directly from the KTM website or by using an agent >

---
Related pages:
KL Sentral to Batu Gajah train timetables and fares >
Batu Gajah to KL train timetables and fares >
Batu Gajah to Alor Setar train timetables (for the ferry from Kuala Kedah to Pulau Langkawi) >

Batu Gajah to Arau train timetables (for the ferry from Kuala Perlis to Pulau Langkawi) >

Batu Gajah to Butterworth Penang Sentral train timetable and fares >
Batu Gajah to Bukit Mertajam train timetables and fares >

Batu Gajah to Padang Besar (for Hat Yai, Thailand) >
Batu Gajah to Sungai Petani train times and fares >

Batu Gajah to Taiping train times and fares >

ETS Trains Malaysia main page >
---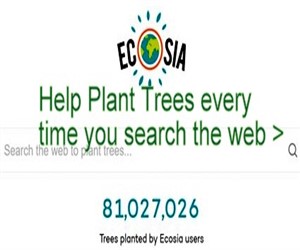 Ecosia - Search the Web - Plant Trees >