ETS Butterworth to Kuala Kangsar KTM Train Schedule (Jadual) & Ticket Price

To travel from Penang to Kuala Kangsar by train, you can take one of the ETS Butterworth to Kuala Kangsar services operated by Malaysian Railways KTM Berhad (Keretapi Tanah Melayu Berhad).

These fast Electric Train Services can make the journey to the royal town of Perak state in around one hour and 10 - 15 minutes.

Please note: From the 16th of September 2023 you can now also take a KTM Komuter train from Butterworth to Kuala Kangsar >
ETS Butterworth to Kuala Kangsar Train Timetable

(Jadaul ETS Butterworth ke Kuala Kangsar)
If you wish to travel in the other direction from Kuala Kangsar to Butterworth by ETS Train:
Click here for the ETS timetables from Kuala Kangsar to Penang Sentral Butterworth station >

KTM Butterworth Penang to Kuala Kangsar ETS train timetable:

You can see the latest full ETS timetable for 2023 - 2024 here >

Current ETS train timetable:
For ETS train fares from Butterworth to Kuala Kangsar click here >

Notes for the above timetable:
EP numbered trains are ETS Platinum Services.
EG numbered trains are ETS Gold Services.

Train numbers marked with a * are operated by one of the newer ETS2 trains that have a Business Class carriage.

Full Timetable:
If you wish to see the full ETS train timetable on this route that includes all the stops along the way, please see the following timetable page on our site :
ETS Ticket Prices / Fares to Kuala Kangsar from Penang Sentral Butterworth

(Tambang / Harga Tiket ETS Butterworth Penang Sentral ke Kuala Kangsar)

For the latest train ticket prices to Kuala Kangsar (including information on the KTM Flexi Fares now in place), please see our:
Butterworth ETS train fares page here >
---
Buying ETS Tickets to Kuala Kangsar

Although this is a relatively short journey, you should still try to book your tickets in advance as ETS trains can frequently be full during busy holiday, weekend and festival days throughout the year.

To book your advance ETS tickets from Butterworth you can:

1) Go to the KTM ticket office in Georgetown on Penang Island (the ticket office is located along the walkway up to the ferry jetty where boats leave Georgetown for Butterworth's Penang Sentral transport hub).

2) Go to the KTM Butterworth Railway Station ticket counter (located up the stairs or use the lift).

3) Book your ETS seats online direct from the official KTMB website >

---
Related Pages:
About KTM ETS trains in Malaysia >

ETS train timetables main page >

KTM Butterworth trains main page >

KTM Kuala Kangsar trains main page >

---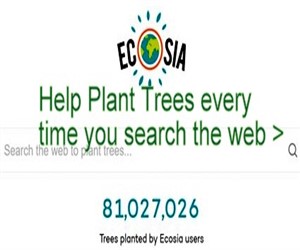 Ecosia - Search the Web - Plant Trees >