ETS Butterworth to Tampin Train Schedule (Jadual KTM) & Price / Fare

A good way to travel from Penang to Melaka is to take the ETS Butterworth to Tampin (also called Pulau Sebang) fast train operated by Malaysian Railways - Keretapi Tanah Melayu Berhad.
These KTM Electric Train Services take around six and a quarter hours to get to Tampin, then you can take a local bus or taxi to Melaka old town.

Butterworth to Pulau Sebang / Tampin ETS Schedule / Timetable

(Jadual ETS Butterworth ke Pulau Sebang / Tampin)

To see the ETS Train Timetable from Pulau Sebang / Tampin to Butterworth click here >

KTM Butterworth Penang Sentral to Tampin ETS schedule:
You can see the latest full ETS timetable for 2023 here >

New train timetable from the 15th of January 2022 (2022-01-15):
| Train Number | Departs Butterworth | Arrives Tampin / Pulau Sebang | Book Online |
| --- | --- | --- | --- |
| EG 9321 | 07:50 | 14:18 | Book Tickets |
| | | | |
This EP numbered Electric Train Service is an ETS Platinum Service.

To find latest ETS ticket prices from Butterworth ETS Railway Station (Penang Sentral) click here >

---
Alternative Ways to Travel from Penang to Tampin by Train

Another, cheaper way to travel from Butterworth to Tampin railway station is to take a more frequent ETS train to KL Sentral, then you can connect to a cheap KTM Komuter (commuter) train from KL to Tampin.

For information on taking this route, see the following pages on our site:

1) Butterworth to KL Sentral Railway Station ETS timetable >
To view the full ETS train timetable for all southbound services, please click on the following link:
---
If you would like to check ETS timetables at the official KTMB.com.my website click here >

ETS Butterworth to Tampin / Pulau Sebang Ticket Price / Fare

(Tambang / Harga Tiket ETS Butterworth ke Tampin / Pulau Sebang)

For the latest ETS train ticket fares for all services from Butterworth station, please see our:
Butterworth ETS train ticket prices page here >

Booking ETS Tickets to Tampin / Pulau Sebang
Any journey by ETS train in Malaysia requires that you have a seat reservation.
We would always recommend you book your seats / tickets in advance and not just go to the station without a reservation as trains can often be full during busy times of the year.

To buy advance tickets for ETS trains from Butterworth you can:
Go to the Butterworth Railway Station ticket counter and buy your advance seats from there.

If you are staying on Penang island, you can use the KTM ticket office in Georgetown (located along the walkway up to the Penang to Butterworth ferry jetty).

Or to save yourselves a journey, you can easily book KTM train tickets online direct from the official KTMB website >

---
For information on the ferry timetable from Georgetown Penang to Butterworth click here >

---
ETS train timetables main page >

Butterworth (Penang Sentral) KTM trains main page >
Tampin/Pulau Sebang KTM trains main page >

---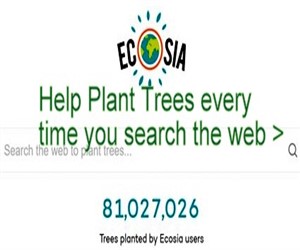 Ecosia - Search the Web - Plant Trees >