ETS Butterworth to TBS Train Schedule (Jadual KTM) & Ticket Price / Fare

Rather than taking a bus from Penang Sentral to TBS, another quicker way to get there is to take either a direct ETS Butterworth to TBS train, or you can take one of the more frequent Butterworth to KL Sentral ETS services, then take a short trip on a KTM Komuter or KLIA Transit train to TBS bus terminal (via the connecting Bandar Tasik Selatan railway station).
Butterworth to Bandar Tasik Selatan / TBS ETS Train Schedule

(Jadual ETS Butterworth ke Bandar Tasik Selatan / TBS)

To see the ETS Train Timetable from TBS / Bandar Tasik Selatan to Butterworth click here >

KTM Butterworth to Bandar Tasek Selatan (TBS) ETS train timetable:
You can see the latest full ETS timetable for 2023 here >

New train timetable from the 15th of January 2022 (2022-01-15):
| Train Number | Departs Butterworth | Arrives TBS / BTS | Book Online |
| --- | --- | --- | --- |
| EG 9321 | 07:50 | 12:34 | Book Tickets |
| | | | |
This EP numbered train is an ETS Platinum Service.

To find latest ETS fares from Butterworth (Penang Sentral) click here >

---
Alternative Ways to Travel from Penang to TBS Bus Station (Terminal Bersepadu Selatan) by Train

With so few direct trains currently operating to TBS from Butterworth station, another way to get to TBS from Penang is to take a much more frequent ETS train from Butterworth to KL Sentral Railway Station in Kuala Lumpur.
From KL Sentral, you can then transfer to either a cheap KTM Komuter (commuter) train to Bandar Tasik Selatan (18 minutes journey) or take a non-stop but more expensive KLIA Transit train.

For information on taking this route, see the following pages on our site:

1) Butterworth to KL Sentral Station ETS train schedule >
2) KL Sentral to TBS / Bandar Tasik Selatan train services >
To view the full ETS train timetable for all southbound services, please click on the following link:
---
If you would like to check ETS departure times at the official KTMB.com.my website click here >

ETS Butterworth to TBS / Bandar Tasik Selatan Ticket Price / Fare

(Tambang / Harga Tiket ETS Butterworth ke TBS / Bandar Tasik Selatan)

To find the latest ETS train fares for all services from Butterworth to TBS and KL, please see our:
Butterworth ETS train fares page here >

Booking ETS Tickets to TBS / Bandar Tasik Selatan
When you travel by ETS train in Malaysia you get a reserved seat and carriage number and no standing passengers are allowed on board the train.

As ETS train services are a popular way to get around the country, they can frequently be full during busy holiday periods, religious festivals and weekends, so you should plan ahead and book your tickets in advance (the further in advance the better).

To book advance ETS train tickets for departures from Butterworth you can:
Go to the ticket counter upstairs at the Butterworth Railway Station.

If you are staying on Penang island, there is no need to go over to the mainland at Butterworth to buy ETS tickets, as there is a small KTM ticket office located along the walkway up to the jetty where the ferry from Georgetown to Butterworth departs.

Another, much easier way to book your advance train tickets is to book KTM tickets online directly from the official KTM Berhad website >

---
For information how to travel from Georgetown Penang to Butterworth by ferry click here >

---
ETS train timetables main page >

All Butterworth (Penang Sentral) KTM trains >
All KTM TBS / Bandar Tasik Selatan trains >

---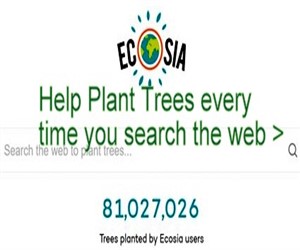 Ecosia - Search the Web - Plant Trees >