ETS Gemas to Ipoh KTM Train Schedule (Jadual) Price (Harga Tiket)
The ETS Gemas to Ipoh KTM train service runs on the West Coast Line and can take you quickly to the popular "Old Town" area of the city where the railway station is located.

ETS Train Schedule from Gemas to Ipoh

(Jadual Keretapi ETS dari Gemas ke Ipoh)
For the latest ETS train fares from Gemas to Ipoh click here >

KTM Gemas to Ipoh ETS schedule:

You can see the latest full ETS timetable for 2023 here >

For trains in the opposite direction from Ipoh click here >

New train timetable from the 15th of January 2022 (2022-01-15):
Timetable notes:

Train numbers starting with an EG are ETS Gold Services.

Train numbers starting with an EP are ETS Platinum Services.
* Newer ETS2 trains with a Business Class carriage.

All services operate daily.

To view the full schedule for these services click on the timetable link below:

To view the connecting Shuttle / Intercity train services from Johor Bahru to Gemas click here >

---
If you are planning to stay in Ipoh, visit our where to stay in Ipoh page for a selection of the best accommodation available in the area, from top luxury hotels to budget guesthouses.

ETS Gemas to Ipoh Ticket Price / Fare

(Tambang / Harga Tiket ETS Gemas ke Ipoh)

The following ticket prices are for one-way tickets:
ETS Gold services cost:

Adult 59 MYR - Children 34 MYR
ETS Platinum services cost:

Adult 79 MYR - Children 44 MYR
Please note: The ETS fares shown above are now subject to change due to the KTM Flexi Fare rules.
To learn more about Flexi Fares, see our Ipoh ETS train fares page here >

Buy Tickets KTM Gemas to Ipoh
(Beli Tiket KTM Gemas ke Ipoh)
We strongly advise you to book your ETS train tickets to Ipoh before you arrive in Gemas to make sure you can get a seat on the connecting train.
If you are travelling from stations in Johor state, you should buy your tickets to Ipoh at the same time as you buy your tickets for the Intercity train to Gemas (you have to buy two separate tickets - one for the Intercity and one for the ETS).

You should also book tickets as far in advance as you can (which will also work out cheaper under the KTM Flexi fare rules).

To book advance tickets, the best option is to book online >

You can also buy tickets from your nearest KTM Intercity or ETS railway station.

---
Related pages:

More ETS trains to / from Ipoh >

---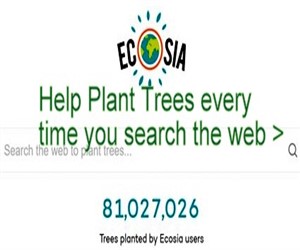 Ecosia - Search the Web - Plant Trees >