ETS Ipoh to Gemas KTM Train Schedule (Jadual) Fare (Tambang)
The fast ETS Ipoh to Gemas train can take you from Ipoh to the current end of the high-speed dual electrified tracks at Gemas, so if you want to travel from Ipoh to places like Johor Bahru and Singapore, this is the train you will have to use.

Gemas Railway Station is connected to the south by a Shuttle / Intercity Train Service to JB Sentral Railway Station in Johor Bahru.

ETS Train Schedule from Ipoh to Gemas

(Jadual Keretapi ETS dari Ipoh ke Gemas)
To see the train schedule in the other direction from Gemas to Ipoh click here >

KTM Ipoh to Gemas ETS train timetable:
You can see the latest full ETS timetable for 2023 - 2024 here >

Current KTM Ipoh to Gemas train timetable:
To see the full schedule for these services click on the timetable link below:

For the latest ETS train fares from Ipoh to Gemas click here >

Timetable notes:

EG numbered services are ETS Gold Trains.
EP numbered services are ETS Platinum Trains.
* Newer ETS2 trains with a Business Class carriage.
All services operate daily.

To see the schedule for connecting Shuttle Trains from Gemas to Johor Bahru click here >

All train times published on this page are for planning purposes only and may change without notice. To check for any changes to the KTM train timetable from Ipoh to Gemas, we recommend you visit the official KTM Berhad timetables page on their official website here >
ETS Ipoh to Gemas Ticket Price / Fare

(Tambang / Harga Tiket ETS Ipoh ke Gemas)
The following ticket prices are for one way seats on ETS Gold services (there is no discount for return fares):
Adult 59 MYR - Children 34 MYR
ETS Platinum services cost:

Adult 79 MYR - Children 44 MYR
Please note: Due to the introduction of KTM Flexi Fares for ETS train services, the prices shown above should be used as a guide only as fares now vary depending on:
How far you book in advance.
If you are travelling during a "Peak" or "Off-Peak" time of the day - the day of the week - the period of the year.
For more information about Flexi Fares click here >

Booking Tickets for the ETS Train to Gemas from Ipoh

(Tiket Tempahan untuk Kereta ETS ke Gemas dari Ipoh)
As these trains originate from either Butterworth or Padang Besar, seats can get fully booked quite quickly during busy times of the year, so advance booking is highly recommended.
Train tickets can be purchased anywhere from a few weeks to a few months in advance in Malaysia (depending on any planned timetable changes) and can be bought from any mainline stations tickets counter or more easily online.

To book your seats online now click here >

---
Related pages:

More ETS Trains to / from Ipoh >

ETS Ipoh to Bandar Tasik Selatan / TBS Bus Terminal >

---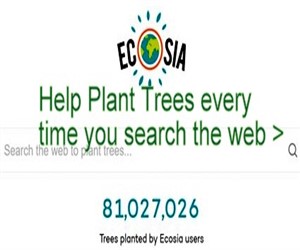 Ecosia - Search the Web - Plant Trees >