ETS Gemas to Taiping KTM Train Schedule (Jadual) Price (Harga Tiket)
The Malaysia Railways ETS Gemas to Taiping KTM train operates on the West Coast Line and is a quick way to travel to this popular tourist destination in Perak state.

ETS Train Schedule from Gemas to Taiping

(Jadual Keretapi ETS dari Gemas ke Taiping)
For the latest ETS train fares to Taiping click here >

KTM Gemas to Taiping Train Timetable:

You can see the latest full ETS timetable for 2023 here >

For trains in the opposite direction from Taiping to Gemas click here >

New train timetable from the 15th of January 2022 (2022-01-15):
| Train Number | Departs Gemas | Arrives Taiping | Book Online |
| --- | --- | --- | --- |
| EG 9420 | 08:05 | 14:10 | Book Tickets |
| EG 9322 | 15:20 | 21:22 | Book Tickets |
| | | | |
Timetable notes:

Train numbers with an EG at the beginning are the cheaper ETS Gold Services.

Train numbers with an EP at the beginning are ETS Platinum Services.
* Operated by the newer ETS2 train that includes a Business Class carriage.

To view the full ETS train schedule for all northbound trains click on the timetable link below:

If you are travelling from Johor to Taiping, you can see the connecting Shuttle / Intercity train services that will take you to Gemas station here >

ETS Gemas to Taiping Ticket Price / Fare

(Tambang / Harga Tiket ETS Gemas ke Taiping)

Now KTM uses a "Flexi Fare" system for booking ETS train tickets, we cannot give you an exact price for tickets as they vary depending on how far in advance you book and what time of the day, day of the week or time of the year you are travelling (Peak or Off-Peak).

To learn more about Flexi Fares and to see a price list of the basic fares to Taiping click here >

Buy Tickets KTM Gemas to Taiping
(Beli Tiket KTM Gemas ke Taiping)
You should always book your ETS train tickets in advance before arriving at Gemas station to make sure you can get a seat on the train you want to travel on.
If you are connecting to the ETS train at Gemas, you should buy your ETS tickets at the same time as you purchase your Intercity tickets and with the KTM Flexi Fare rules, the further in advance you book the less you will have to pay.

To book advance KTM train tickets you can visit your nearest KTM Intercity / ETS train station and purchase your tickets in person from the station ticket counter.

Or a much easier and less time-consuming option is to:
Book KTM train tickets online >

---
Related pages:

KTM Taiping trains main page >
ETS Gemas to KL Sentral station >

---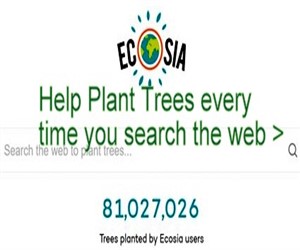 Ecosia - Search the Web - Plant Trees >