ETS Kepong Sentral to Ipoh
KTM Train Schedule and Fares
You can travel from Kepong to Ipoh on the fast Electric ETS from Kepong Sentral to Ipoh, with regular services every day.
Most services on this route are the ETS Gold trains, but there are also cheaper, and only slightly slower, ETS Silver trains.

The trip to Ipoh by train takes just under two hours and a quarter for Gold services, another 10 minutes or so more for the cheaper Silver services (these Silver service trains stop at all stations along the route).

Kepong Sentral to Ipoh ETS Train Schedule

(Jadual Keretapi ETS Kepong Sentral ke Ipoh)
To see the train timetable in the other direction click here >

KTM Kepong Sentral to Ipoh ETS train timetable:
You can see the latest full ETS timetable for 2023 here >

New train timetable from the 15th of January 2022 (2022-01-15):
For the latest ETS fares to Ipoh click here >

EG numbered services are ETS Gold trains.
ES numbered services are ETS Silver trains.

To see the full ETS schedule on the route from KL to Ipoh click on the timetable below:

ETS Kepong Sentral to Ipoh Ticket Prices (Harga Tiket)

Train fares (tambang) for this route are:
ETS Gold Services: Adult Fares 34 MYR - Child Fare 21 MYR
ETS Silver Services: Adult Fares 24 MYR - Child Fare 16 MYR
Booking Train Tickets to Ipoh

As with all ETS Train services in Malaysia, you will need to make a reservation for your seats.
You can do this either at any KTM railway station, or much more easily, you can book your tickets online (either direct from the KTM website, or via an online ticketing agent).
Tickets cost the same booking online as they do from the station ticket counter.
To book ticket online now click here >

Advance purchases for train tickets can be made up to a couple of months in advance, but booking times vary depending on when KTM release tickets for sale.

For information about the old heritage railway station in Ipoh click on the picture link below:

KTM Ipoh train station >
---
If you are looking for somewhere to stay in Ipoh, visit our Ipoh hotels page here for our best selection of accommodation in Ipoh, with the best budget to luxury resorts to choose from.

---
Kepong Sentral Trains main page >
---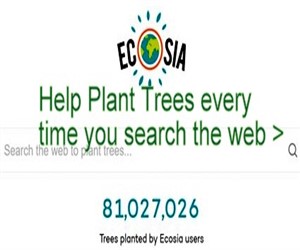 Ecosia - Search the Web - Plant Trees >