KTM Kepong Sentral Schedule (Jadual) ETS Train, Komuter to KL Sentral

The KTM Kepong Sentral Railway Station (Stesen Keretapi Kepong Sentral) is served by both the new long distance high-speed Electric Train Services (ETS) and regular short distance commuter services (KTM Komuter).

Kepong Sentral Trains:

Kepong Sentral KTM Komuter Trains
Kepong Sentral Station is on the KTM Komuter route (Tanjung Malim - Port Klang Line) that has regular services to and from KL Sentral in Kuala Lumpur, then on to the coast at Port Kang (Pelabuhan Klang).
Komuter Trains leave at fairly regular periods throughout the day, from early morning, until the late evening.
To see the full KTM Komuter train timetables, please see:

---
For more about these Komuter services, route map and links to the latest schedules click here >
To the north :
Sungai Buloh, Kuang, Rawang, Serendah, Batang Kali, Rasa, Kuala Kubu Bharu and Tg. Malim.

To the south:
Kepong, Segambut, Putra, Bank Negara, Kuala Lumpur (Terminal KTM - old KL train station), KL Sentral (change for the Batu Caves - Tampin Line), Angkasapuri, Pantai Dalam, Petaling, Jalan Templer, Kampung Dato Harun, Seri Setia, Setia Jaya, Subang Jaya (change trains for the Skypark Link), Batu Tiga, Shah Alam, Padang Jawa, Bukit Badak, Klang, Teluk Pulai, Teluk Gadong, Kampung Raja Uda, Jalan Kastam and Pel. Klang.

ETS Kepong Sentral High-Speed Electric Train Services

All trains on the KL Sentral, Kuala Lumpur to Ipoh ETS route stop at Kepong Sentral with a number of both Silver Services and Gold Services stopping here every day.

To view the full timetables for this route please see:

You can use these trains to travel from Kepong to the state of Perak and to the following stations along the route :
Sungai Buloh, Rawang, Batang Kali, Kuala Kubu Baru, Tanjung Malim, Behrang, Slim River, Sungkai, Tapah Road, Kampar, Batu Gajah and Ipoh where these services terminate.

If you want to travel further north by ETS to places like Kuala Kangsar, Taiping, Bukit Mertajam and Butterworth in Penang, Alor Setar and Arau (for boats to Langkawi) or up to the Thailand border station of Padang Besar, you will have to first go by Komuter Train to a main ETS station such as Tanjung Malim, where you will find all the long distance ETS services stop.

To see the main ETS Timetable page for services northbound click here >

To see the main ETS Timetable page for services southbound click here >

Travelling south from Kepong Sentral, you can take the ETS as far as Gemas, where you will have to change onto a Shuttle Train further south to JB Sentral in Johor Bahru.
From JB Sentral you can then take another Shuttle Train to Singapore Woodlands station.

---
To check KTM Kepong Sentral train times at the official KTMB website click here >

Booking KTM Kepong Sentral Train Tickets
If you are travelling to or from Kepong, the easiest way to make sure you get a seat is to book your ETS tickets online.
To book tickets online now click here >

Tickets are available to purchase in advance (booking periods vary from a few weeks to a few months in advance).
If you don't want to book online, you can also buy ETS tickets from any KTM ETS railway station ticket counter.

KTM Komuter tickets are only sold on the day of departure.

---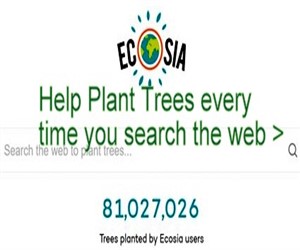 Ecosia - Search the Web - Plant Trees >