ETS KL Sentral to Batu Gajah Schedule (Jadual KTM)

If you want to travel from Kuala Lumpur to Batu Gajah, the quickest way to get there is by taking one of the fast Electric Train Services (ETS) from KL Sentral Railway Station.

All types of ETS train operate on this route, with a choice of Silver, Gold and Platinum services.

KL Sentral to Batu Gajah KTM ETS Train Timetable

(Jadual ETS KL Sentral ke Batu Gajah)

To see the ETS schedule on the opposite direction from B. Gajah to KL Sentral click here >

KTM KL to Batu Gajah ETS train timetable.

You can see the latest full ETS timetable for 2023 here >

New train timetable from the 15th of January 2022 (2022-01-15):
---
Timetable notes:
ES numbered trains are ETS Silver services.
EG numbered trains are ETS Gold services.
EP numbered trains are ETS Platinum services.
Train numbers marked with a * are the new ETS2 trains that include a Business Class carriage.

Train numbers starting with "90" are trains that operate on the KL Sentral to Ipoh Route and are the easiest trains to get tickets for.
To see the full train timetable for the KL Sentral to Ipoh route click here >

All other services are long-distance trains heading to Butterworth or Padang Besar.
To see the full long-distance ETS train timetable click here >

KL to Batu Gajah Train Fares / Ticket Prices (Tambang / Harga Tiket)

Seat prices for these trains varies depending on what type of train you take.
The cheapest seats are available on Silver services.
Next comes the Gold services.
The most expensive tickets are for the Platinum services.

To see the latest train fares from KL Sentral click here >

Booking Tickets on the ETS KL Sentral to Batu Gajah Train

If you want to travel on any ETS train service in Malaysia, you need a seat reservation.
If there are seats still available on the day of travel you can buy you tickets from the ticketing counter at KL Sentral Station (allow plenty of time for this as you can often be waiting quite a long time to get served).
However, we would highly recommend you buy your train tickets to Batu Gajah in advance as trains can often be full during busy periods of the year.

You can buy your ETS train tickets in advance form any ETS stations ticket counter.

Or to save you time:
You can book train tickets online >

---
ETS train schedules main page >

Kuala Lumpur trains main page >

ETS trains in Malaysia main page >

---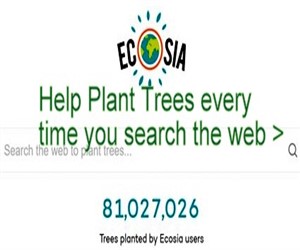 Ecosia - Search the Web - Plant Trees >