ETS KL Sentral to Sungkai KTM Train Schedule (Jadual) Price (Harga Tiket)

To travel on the ETS KL Sentral to Sungkai train operated by KTM Berhad, you need to take one of the services that run on the KL Sentral to Ipoh route.

This route has fairly frequent departures throughout the day with mainly ETS Gold services and the odd ETS Silver service.

The duration of the train journey from KL to Sungkai is approximately one hour and 45 minutes.

KL Sentral to Sungkai ETS Train Schedule

(Jadual ETS KL Sentral ke Sungkai)

To see the train timetable from Sungkai to Kuala Lumpur / KL Sentral  click here >

KTM KL to Sungkai ETS train timetable.

You can see the latest full ETS timetable for 2023 here >

New train timetable from the 15th of January 2022 (2022-01-15):
For the latest ETS train fares for all services from KL Sentral click here >

Timetable Notes:

Train numbers with an EG are ETS Gold Services.
Train numbers with an ES are ETS Silver Services.
ETS Platinum Services do not stop at Sungkai and are long-distance, limited stop services.
To see the full ETS timetable for all trains on the KL Sentral to Ipoh route, click on the following link:

---
To check train departures at the official KTMB website click here >

Ticket Prices / Fares (Harga Tiket / Tambang) for the
ETS KL Sentral to Sungkai Train
For the latest KTMB ETS train fares to Sungkai from KL click here >

Where to Buy ETS Train Tickets

If you want to travel to Sungkai by ETS train, it is always recommended to book your tickets in advance.
You could wait until the day of travel to book seats but if the trains are full you may end up waiting at KL Sentral station for quite a while for the next available train.
To book advance ETS tickets you can:
Go to any KTMB ETS railway station ticket counter (you may experience a long wait at KL Sentral as the ticket counters here are usually very busy).

Book ETS train tickets online (easily the best way to buy tickets) >

---
Malaysian ETS trains main page >

ETS KTM train schedules main page >

Kuala Lumpur KTM trains main page >
Kuala Lumpur ETS trains main page >

Sungkai KTM trains main page >

---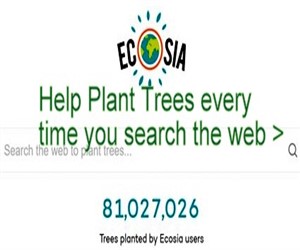 Ecosia - Search the Web - Plant Trees >