ETS KL Sentral to Tasek Gelugor KTM Train Schedule (Jadual)

Travel from Kuala Lumpur on the ETS KL Sentral to Tasek Gelugor train service, operated by KTM Behad, offers an easy way to get to this town in Penang state, with ETS Gold services stopping here on their way to Padang Besar on the Thai border.

The duration of the trip by train from Kuala Lumpur to Tasek Gelugor is around four hours and 20 minutes.

ETS Kuala Lumpur to Tasek Gelugor Timetable (Jadual)

For the train timetable in the other direction from Tsk. Gelugor to KL Sentral click here >

KTM KL to Tasek Gelugor ETS train schedule.
New train timetable from the 15th of January 2022 (2022-01-15):
You can see the latest full ETS timetable for 2023 here >

For the latest ETS ticket prices from KL to T. Gelugor click here >

Notes for the above Timetable:
All services on this route are either ETS Gold Services (EG numbered trains) or EP numbered trains that are ETS Platinum Services (they are slightly quicker and have a Business Class carriage).

Alternative ways to travel from Kuala Lumpur to Tasek Gelugor by train are to take an ETS service from KL to Bukit Mertajam, then you can take a short trip on a KTM Komuter Utara train for the last sector.

To see the full ETS train schedule for northbound services, see the link below:

To see the KTM Komuter train timetable from Bukit Mertajam to Tasek Gelugor click here >
---
ETS KL Sentral to Tasek Gelugor Ticket Prices / Fares (Harga Tiket / Tambang)

ETS Gold trains on this route cost:

59 MYR for Adults - 34 MYR for Children.
To see all ETS train fares from KL Sentral click here >

Please note: ETS fares are now sold using Flexi Fare Rules. This means that the price you pay will vary depending on a number of different factors - The further you book in advance - the cheaper the fare.

Booking Train Tickets from KL to Tasek Gelugor

Making an advance booking for all any ETS train is highly advisable, as popular routes can easily and quickly fill up during busy periods.
Booking ETS tickets in Malaysia is quite easy.
You can visit any KTMB railway station ticket counter.

Or you book ETS tickets directly from the KTM official website or through an online agent >

---
Related Pages:

Kuala Lumpur Trains main page >
Tsk. Gelugor Trains main page >

---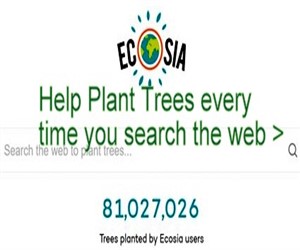 Ecosia - Search the Web - Plant Trees >