KTM Tasek Gelugor Train Schedule (Jadual) 2023

The KTM Tasek Gelugor Railway Station (Stesen Keretapi Tasek Gelugor) is located on Malaysia's West Coast, North - South Line in the state of Penang and is served by both commuter trains (KTMB Komuter) and a few of the high-speed Electric Train Services (ETS) which travel between Padang Besar on the Thai border to Ipoh and KL Sentral in Kuala Lumpur.

Tasek Gelugor Trains

KTM Tasek Gelugor Komuter Trains:

Tasek Gelugor Train Station can be reached by regular and cheaper commuter services (Komuter) that operate between Butterworth and Padang Besar.

If you want to travel from Tasek Gelugor to Butterworth by train, there are many services a day running every hour during peak times in the morning and afternoon, then every two hours at other times.
The trip to Butterworth takes just 23 minutes and stops at Bukit Mertajam and Bukit Tengah on the way to Butterworth Railway Station.
In the other direction north to the border these trains stop at all stations to Padang Besar:
Stations from south to north:
Sungai Petani, Gurun, Kobah, Alor Setar, Anak Bukit, Kodiang, Arau and Bukit Ketri.
---
If you want to travel further south, you can now connect to a new Komuter Train service that operates between Bukit Mertajam and Padang Rengas.
You can change trains at Bukit Mertajam and travel from there to:
Simpang Ampat, Nibong Tebal, Parit Buntar, Bagan Serai, Kamunting and Taiping.

To see the Komuter schedule between Bukit Mertajam and Padang Rengas click here >

Tasek Gelugor ETS Trains:

Heading south from Tasek Gelugor to KL Sentral in Kuala Lumpur there are just a few ETS services a day.
If you want to travel further south you will have to take another ETS to Gemas, where the new electrified line stops.
From Gemas you can continue on to JB Sentral station in Johor Bahru by Shuttle Train, then take another Shuttle Train from there to Woodlands station in Singapore.

Alternatively you can take a Komuter train to Sungai Petani (where all ETS services stop) or to Bukit Mertajam, then connect to many more ETS services heading south.

From KL Sentral you can then connect to the KLIA Ekspres service to Kuala Lumpur Airport.

To see the full timetable for all ETS services southbound from Tasek Gelugor click here >

To see the full timetable for ETS services northbound to Tasek Gelugor click here >

You can also use these ETS services to and from the border station at Padang Besar, but it is much cheaper and more convenient to take the KTM Komuter Train (see below).

Booking Train Tickets:

Komuter tickets are only sold on the day of travel.
ETS tickets can be purchased in advance for varying periods (depending on when KTM release the tickets for sale), either from any KTMB ETS mainline station or:
You can book your tickets online here >

Related Pages:

ETS timetable from KL Sentral to Tsk Gelugor >

ETS timetable from Tasek Gelugor to Ipoh >

ETS timetable from Ipoh to Tsk Gelugor >

Tsk Gelugor to Butterworth trains >

Tsk Gelugor to Sungai Petani trains >

---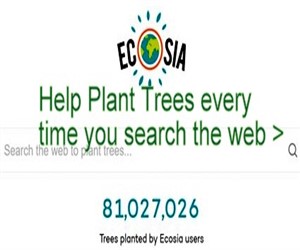 Ecosia - Search the Web - Plant Trees >