ETS Tasek Gelugor to KL Sentral KTM Train Schedule (Jadual) Fare

Below you will find the latest ETS Tasek Gelugor to KL Sentral train timetable for all Electric Train Services operated by KTM Berhad (Malaysian Railways).

On the new train timetable for the Padang Besar to KL route, all trains will now stop at Tasek Gelugor.
The duration of the journey by ETS train to KL from Tasek Gelugor is approximately four hours and 15 minutes.

Tasek Gelugor to Kuala Lumpur Train Schedule

(Jadual KTM Tasek Gelugor ke KL)

To see the timetable in the other direction from KL Sentral click here >

KTM Tsk Gelugor to KL Sentral ETS Train Timetable:

You can see the latest full ETS timetable for 2023 here >

New train timetable from the 15th of January 2022 (2022-01-15):
EG numbered trains are ETS Gold services.
EP numbered trains are ETS Platinum services that include a business class carriage.

To see the latest ETS ticket prices for these trains click here >

Alternative ways to travel by train from Tasek Gelugor to Kuala Lumpur
Another way of travelling to Kuala Lumpur by train is to take a KTM Komuter train the short distance to Bukit Mertajam.
From Bukit Mertajam you can then connect to more ETS services that run on the Butterworth - KL route.

For departure times for trains on the Butterworth to KL route click here >

To see the Komuter Train timetable to Bukit Mertajam click here >

To see the latest full ETS train timetable for all services to KL Sentral, click on the following link:

Make sure you can get a ticket on the ETS train first before going to Bukit Mertajam station.

To check any train departure times, you can visit the official KTMB website here >

Fares / Ticket Prices for the ETS Tasek Gelugor to KL Sentral Train

(Tambang / Harga Tiket ETS Tasek Gelugor ke KL Sentral)
To see the most recent train fares to KL Sentral Railway Station click here >

Buying ETS Train Tickets

If you want to travel by any ETS train in Malaysia, you will need to reserve a seat (no standing passengers are allowed to board the train).

We would always recommend you book your seats in advance to avoid not being able to get a ticket (trains can often be full during busy times such as weekends, holidays and religious festivals).

To book your advance ETS train tickets you can:
Visit any KTM Berhad ETS railway station ticket counter.

Or you can book ETS tickets online for the same price >

---
Related pages:

ETS train timetables main page >

Kuala Lumpur Sentral Trains main page >
Tasek Gelugor KTM trains main page >

KL Sentral ETS trains main page >
KTM Tasek Gelugor to Ipoh trains >

---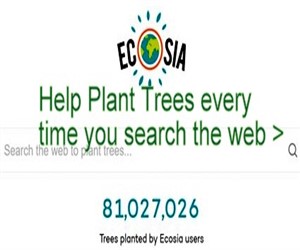 Ecosia - Search the Web - Plant Trees >