ETS Kuala Kangsar to Arau KTM Train Schedule (Jadual) Price
If you would like to travel from Kuala Kangar to Langkawi by train the ETS Kuala Kangsar to Arau route is a good option to take as the KTM Arau railway station is the closest station to the ferry terminal at Kuala Perlis.
Another option for getting from Kuala Kangsar to Langkawi is to take the train from Kuala Kangsar to Alor Seter, then take the ferry from Kuala Kedah Jetty, however, the ferry from here takes half an hour longer.

The travel duration (tempoh perjalanan) of the train journey to Arau from Kuala Kangsar is between two hours and 10 minutes - 20 minutes.

The distance (jarak) from Kuala Kangsar to Arau is approximately 250 km.

ETS Schedule from Kuala Kangsar to Arau

(Jadual ETS dari Kuala Kangsar ke Arau)

To view the timetable in the other direction from Arau to K. Kangsar click here >

KTM Kuala Kangsar to Arau ETS train timetable:
You can see the latest full ETS timetable for 2023 - 2024 here >

New train timetable from the 15th of January 2022 (2022-01-15):
Timetable notes:

EP numbered trains are the more expensive ETS Platinum services.

EG numbered trains are the cheaper ETS Gold services.

* Operates using the newer ETS2 trains that have a new Business Class coach.

---
To see the full ETS timetable for this route click on the timetable link below:

---
For information about Arau Railway Station and how to travel to the Langkawi ferry terminal at Kuala Perlis click on the picture link below: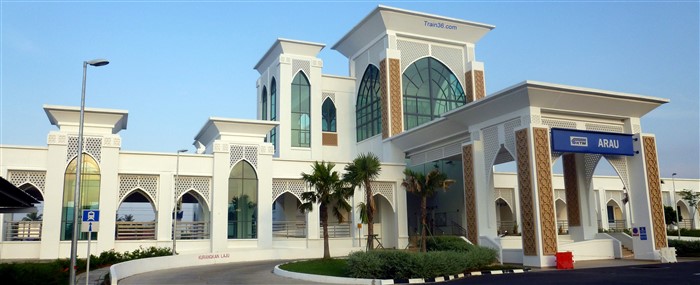 KTM Arau Train Station >
ETS Kuala Kangsar to Arau KTM Ticket Prices / Fares

(Tambang / Harga Tiket KTM ETS Kuala Kangsar ke Arau)
Now KTM are selling train ticket using their Flexi Fare system, prices vary from day-to-day as there are a number of factors that increase or decrease the far depending on:
How far in advance you book.
What time of day, day of the week and time of the year you are travelling in with numerous "Peak" and Off-Peak" periods increasing or decreasing the ticket price.
For more information on Flexi Fares and a list of basic fare to Arau click here >

Buy KTM Train Tickets from Kuala Kangsar to Arau

(Beli Tiket Keretapi KTM dari Kuala Kangsar ke Arau)

To travel on any ETS train in Malaysia you need to book a seat to board the train.

Booking ETS tickets is easily done:
You can either visit the ticket counter at any KTM ETS railway station.
Or you can book your seats online >

How to get from KTM Arau Railway Station to Kuala Perlis Jetty

(Bagaimana menuju dari Stesen Kereta Api KTM Arau ke Jeti Kuala Perlis)

By far the easiest and quickest way to get to the jetty at Kuala Perlis is to take one of the many waiting taxis.
The taxi fare from KTM Arau to Kuala Perlis jetty is around 26 MYR.

If you want to travel from Arau to Kuala Perlis jetty as cheaply as possible there is a bus stop just outside the Arau station where there are buses to Kangar Bus Terminal.
From Kangar you then change buses to Kuala Perlis Bus Terminal.

These buses are operated by MyBas Perlis.
Bus number T10 is the one you want to take from Arau station - this bus runs on the Kangar - Changlun bus route.
From Kangar to Kuala Perlis you want to take bus number T12.

For timetables and fares for these buses visit the official MyBus bus timetables website here >
For timetables and fares for the ferry from K. Perlis to Langkawi click here >

Ferry boat to Langkawi Island (Pulau Langkawi)
---
Related pages:

KTM Kuala Kangsar trains page >
See all ETS train timetables >

---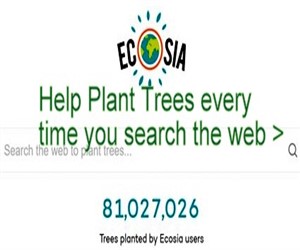 Ecosia - Search the Web - Plant Trees >