ETS Padang Besar Gemas Timetable (Jadual)

A new high-speed Electric Train Service (ETS) from Padang Besar to Gemas started operating from the 10th October 2015, travelling all the way from the Malaysian / Thailand border station, through Perlis, Kedah, Perak, Kuala Lumpur and then on to the state of Negeri Sembilan.
These ETS Trains are limited stopping Gold Services, with a trip duration of around 8 hours to get to Gemas, where the double electrified tracks currently end.
The final section from Gemas to Johor Bahru is still to be constructed.

For now, if you want to travel further south to Johor Bahru and on to Singapore, you have to take the new Shuttle Train services from Gemas to JB, then another from JB to Singapore.
For the new timetable from Gemas to JB Sentral click here >

ETS Padang Besar Gemas Train Timetable

(Jadual ETS Padang Besar ke Gemas)

If you wish to view the timetable in the other direction from Gemas to Pdg. Besar click here >

KTM Padang Besar to Gemas ETS train timetable:
You can see the latest full ETS timetable for 2023 - 2024 here >

Current ETS train timetable:
| Train Number | Departs Pdg Besar | Arrives Gemas | Book Online |
| --- | --- | --- | --- |
| EG 9425 | 15:50 | 00:10 | Book Tickets |
| | | | |
To see the latest ETS ticket prices from Padang Besar click here >

These services operate daily.

EG numbered trains are ETS Gold Services.
EP numbered trains are ETS Platinum Services.
To see the full timetables for these services, please see our:

ETS Train Timetable southbound route by clicking here >

ETS Fares Padang Besar to Gemas

The ticket prices for the full trip down to Gemas will cost you:
Gold Services:

99 MYR for Adults
54 MYR for Children
Platinum Services:

134 MYR for Adults
71 MYR for Children
For a full list of ETS fares from Padang Besar click here >

---
From May 2016, the older and slower night train that used to travel from Hat Yai, down to JB Sentral in Johor Bahru, on the border with Singapore is cancelled.
From this date, all long distance trains on the new dual tracks between Padang Besar and Gemas are now being operated by the high-speed ETS Electric Train Services only.
For information about Padang Besar Railway Station click here >

Buying ETS Train Tickets

You can buy your tickets from any Malaysian mainline station in advance (booking periods vary from a few weeks to a few months in advance, depending on when KTM release them and when they publish a new schedule).
If you are staying in Thailand and want to book your KTM tickets in advance, you can easily do this online from the KTM website or through an online ticket agent.

For more information and links to either ways of booking online, visit our online booking page here >

---
Related pages:

Shuttle Trains from Hat Yai to Padang Besar >

Electric Train Services in Malaysia main page >
ETS Padang Besar to Tampin / Pulau Sebang >

---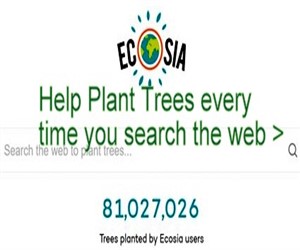 Ecosia - Search the Web - Plant Trees >