ETS Parit Buntar to KL Sentral Train Schedule (Jadual)
and Ticket Prices

Take the fast ETS Parit Buntar to KL Sentral Train to travel to the capital Kuala Lumpur in the quickest and most convenient way to travel, with these new fast trains now replacing all the older and much slower diesel services.

ETS Train Timetable from Parit Buntar to KL Sentral
(Jadual Waktu Keretapi ETS dari Parit Buntar ke KL Sentral)

Seats on an ETS train to KL Sentral
To see the timetable in the opposite direction from Kuala Lumpur click here >

KTM Parit Buntar to KL Sentral ETS train schedule:

Please note: Due to Covid 19, KTMB is currently operating a reduced schedule - you can see the latest full ETS timetable for 2022 here >

New train timetable from the 15th of January 2022 (2022-01-15):
For ETS fares to KL click here >

Timetable notes:

EG numbered trains are ETS Gold Services.

EP numbered trains are ETS Platinum Services (no longer stopping here).

To see the full schedule of all ETS Trains southbound click on the timetable below:

---
ETS train to Parit Buntar
Find a great place to stay near KL Sentral Railway Station >
For budget hotels near KL Sentral click here >
More of the best places to stay in KL >
Parit Buntar to Kuala Lumpur Sentral KTM Ticket Prices

(Tambang / Harga Tiket KTM Parit Buntar ke Kuala Lumpur Sentral)
Ticket prices for the above trains vary depending on which type of service you want to take.
The Platinum trains are the fastest and usually operate at the most popular times, so are the most expensive.
Platinum trains cost:
Adult Fare: 73 MYR - Child Fare: 41 MYR
Gold trains cost:

Adult Fare: 55 MYR - Child Fare: 32 MYR
Buy Tickets on the ETS Parit Buntar to KL Sentral Train

(Beli Tiket di ETS Parit Buntar ke KL Sentral Train)
Like all ETS trains in Malaysia, you will need a seat reservation to board the train and we recommend you purchase your tickets as far in advance as you can as the route down to KL is very popular and can often be full.
To make your reservation, you can either do it in person and travel out to the nearest KTM railway station, where advance tickets can be purchased from the ticket counter during opening hours.
A much easier option is to book your ticket online.
This can be done either through the KTM website or by using an online ticketing agent.
To book you seats online now click here >

Parit Buntar KTMB Trains main page >
Kuala Lumpur KTMB Trains main page >
---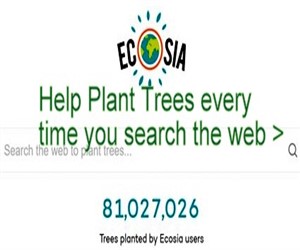 Ecosia - Search the Web - Plant Trees >