ETS KL Sentral to Parit Buntar KTM Schedule (Jadual) Train Price (Harga Tiket)

Information on the ETS KL Sentral to Parit Buntar train services that travel between Kuala Lumpur's main rail transport hub and Parit Buntar in the state of Perak in Malaysia.
From May 2016 and the start of the new KTMB timetable, all Intercity Express Trains on this route are now cancelled and the only long-distance trains running on this route are now the high-speed Electric Train Services (ETS).
These trains are much faster than the old diesel ones, making the journey so much quicker and smoother.

ETS Train Timetable from KL Sentral to Parit Buntar

(Jadual Waktu Keretapi ETS dari KL Sentral ke Parit Buntar)
To see the timetable in the opposite direction to KL Sentral click here >

KTM KL to Parit Buntar ETS train timetable.
New train timetable from the 15th of January 2022 (2022-01-15):
You can see the latest full ETS timetable for 2023 here >

For ETS train ticket prices from KL Sentral click here >

Timetable notes:

* Operated by the newer ETS2 trains that include a new Business Class carriage.

EG numbered trains are ETS Gold Services.
EP numbered trains are ETS Platinum Services.
To see the full timetable for all northbound ETS Trains click on the timetable link below:

---
---
Kuala Lumpur Sentral to Parit Buntar KTM Train Fares

(Tambang / Harga Tiket Keretapi KTM KL Sentral ke Parit Buntar)
Ticket prices vary depending on the type of ETS Train you take and with the new KTM Flexi Fares, how far in advance you book your tickets and at what time of the day, day of the week and time of the year you are travelling with many different Peak and Off-Peak periods where the price changes.
For more about KTM Flexi fares and the basic ETS ticket prices to/from KL Sentral Kuala Lumpur click here >

Buying Tickets for the ETS KL Sentral to Parit Buntar Train

(Beli Tiket)

You can buy your train tickets from any mainline KTMB railway station ticketing counter.
Advance purchase periods vary quite considerably at the moment as KTM change the timetables quite frequently, so sometimes tickets are only available a few weeks in advance, sometimes a couple of months in advance.
You can also book your train tickets from KL to Parit Buntar online, saving you the time and expense and hassle of travelling to the station.
To book your tickets online now click here >

---
Train times to KTM Parit Buntar station are published for planning purposes only and may change without notice.
Before travelling by train we recommend you visit the official KTMB (Keretapi Tanah Melayu Berhad) website by clicking here >

---
Related pages:

KTMB Kuala Lumpur Central Trains main page >
KTMB Parit Buntar Trains main page >

ETS KL Sentral to Bagan Serai >
ETS KL Sentral to Nibong Tebal >
ETS KL Sentral to Bukit Mertajam >
ETS KL Sentral to Butterworth Penang Sentral >

---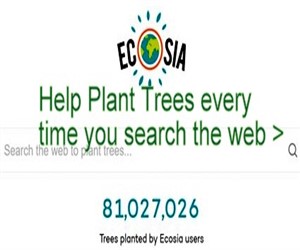 Ecosia - Search the Web - Plant Trees >