ETS Seremban to Batu Gajah KTM Train Schedule (Jadual) Price (Harga Tiket)
There are a few direct ETS Seremban to Batu Gajah train services operated by Malayan Railways (Keretapi Tanah Melayu Berhad) or you can travel to KL Sentral railway station and take one of the many ETS services that operate between KL and Ipoh.

Batu Gajah KTM railway station is located just one stop south of Ipoh and is located in the Kinta District of Perak state in Peninsular Malaysia.
---
ETS Schedule from Seremban to Batu Gajah, Perak

(Jadual ETS Seremban ke Batu Gajah, Perak)

For the ETS train schedule in the opposite direction from KTM Batu Gajah to Seremban click here  >

KTM Seremban to Batu Gajah ETS train timetable:
You can see the latest full ETS timetable for 2023 - 2024 here >

Current train timetable in operation:
| Train Number | Departs Seremban | Arrives Batu Gajah | Book Online |
| --- | --- | --- | --- |
| EG 9420 | 09:09 | 13:08 | Book Tickets |
| EG 9322 | 16:27 | 20:20 | Book Tickets |
| | | | |
To view the full train schedule for all KTM northbound ETS services, click on on the timetable link below:

Timetable notes:

Train numbers starting with an EG are ETS Gold services.

Train numbers starting with an EP are ETS Platinum services.

Trains marked with an * are operated by the newer ETS2 trains that include a Business Class coach.

Alternative ways to get from Seremban to Batu Gajah by KTM Train
As Batu Gajah is one of the stops on the KL Sentral to Ipoh ETS route, you will find many more trains a day heading to Perak if you travel to Kuala Lumpur Sentral station first.

First, take a cheap KTM Komuter train from Seremban railway station to KL Sentral >

Then you can connect to an ETS train from KL Sentral to Batu Gajah >

All train times shown on this page are published for information and planning purposes only and may change without notice due to operational reasons. Before travelling from Seremban to Batu Gajah by train it is advisable to check for any changes to departure times by visiting the official KTMB.com.my website by clicking here >

ETS Seremban to Batu Gajah KTM Fares / Ticket Prices

(Tambang / Harga Tiket KTM ETS Seremban ke Batu Gajah)

The KTM train fare for the direct trains from Seremban to Batu Gajah is approximately 42 MYR (Gold) - 54 MYR (Platinum).
Please note that due to KTM Flexi Fare rules, the prices shown above will vary depending on when you are travelling (during a Peak period and at weekends fares are higher than the Off-Peak period fares) and how far in advance you book.

Buying Tickets for KTM ETS Trains

When you travel by ETS train, you get a reserved seat number with every ticket.
As seats are limited, it is always best to book tickets as far in advance as you can (it is also usually cheaper).
To book your seats you can either go to any ETS railway station ticket counter or you can book ETS train tickets online >

---
Related pages:

Seremban KTM trains main page >

Batu Gajah KTM trains main page >

KTM Seremban to Kuala Kangsar >

---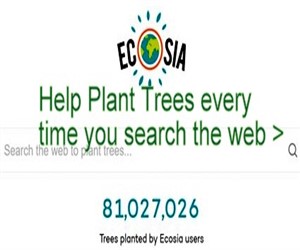 Ecosia - Search the Web - Plant Trees >