ETS Taiping to Tanjung Malim KTM Train Schedule (Jadual) Price (Harga Tiket)

Taking the ETS Taiping to Tanjung Malim train service gets you to the start of the Southern KTM Komuter route where you can connect to cheap commuter train services into Kuala Lumpur city centre and around the Klang Valley.

ETS Schedule from Taiping to Tanjung Malim

(Jadual ETS Taiping ke Tanjung Malim)

To see the ETS timetable in the opposite direction to Taiping from Tanjung Malim click here >

KTM Taiping to Tanjung Malim ETS train timetable:
You can see the latest full ETS timetable for 2023 - 2024 here >

Current ETS train timetable:
See the train fares from Taiping here >

For KTM Komuter train connections from Tg Malim click here >

Timetable notes:

Train numbers starting with an EG are the cheaper ETS Gold Services.
If you would like to see the full ETS train schedule for all trains heading south, click on the timetable link below:

---
All ETS train times from Taiping published on this page are for information and planning purposes only and may change without notice due to operational reasons. Before travelling to Tanjung Malim you may want to check for any changes to the schedule by visiting the official Malayan Railways website (KTMB.com.my) by clicking here >

KTM Taiping to Tanjung Malim Train Ticket Prices / Fares

(Tambang / Harga Tiket KTM Taiping ke Tanjung Malim)

Now KTM uses a Flexi Fare system for pricing ETS train tickets, the price of tickets to Tanjung Malim will vary depending on how far in advance you book and when you are travelling (there are various "Peak" and "Off-Peak" times of the day, days of the week and periods of the year).
For more information about KTM Flexi Fares and to see a list of all ETS ticket prices from Taiping click here >

Booking ETS Taiping to Tanjung Malim Tickets

As ETS trains can get very busy during weekends, holiday periods and around any religious festivals, it is always best to book your tickets as far in advance as you can (it is also cheaper under the Flexi Fare rules).
To book your ETS train tickets you can either:
1) Go to Taiping railway station ticket counter in person (or you can buy ETS tickets for any trip from any other ETS station).
2) Book ETS tickets online direct from KTMB or by using an online ticket agent (booking fees may apply) >

---
Related pages:

Taiping KTM trains main page >

Tanjung Malim KTM trains main page >

ETS train schedules main page >

KTM Taiping to KL Sentral trains >

---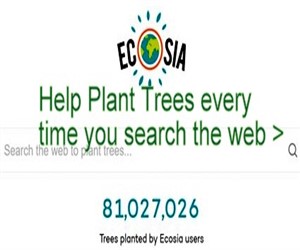 Ecosia - Search the Web - Plant Trees >