ETS TBS to Ipoh Train Schedule (Jadual KTM)

If you want to travel by train from Terminal Bersepadu Selatan (TBS Bus Terminal) to Ipoh in Perak, you can take a direct ETS from the Bandar Tasik Selatan (BTS) Railway Station (connected to the bus station), or for much more choice of departures, take a train to KL Sentral first.
For the ETS timetable in the opposite direction from Ipoh to TBS click here >

The fast Electric Train Services (keretapi laju) will get you to Ipoh faster than the bus from TBS to Ipoh.
Plus, you arrive in Ipoh Railway Station which is located in the old town, within walking distance form many hotels and budget accommodation.
If you take the bus from TBS to Ipoh, you will arrive at Ipoh bus station (Amanjaya), which is located a long way away from the city centre (10 km away from the train station), requiring you to take a local bus to Medan Kidd Bus Station (close to the train station) or a 20+ MYR taxi.
Direct ETS Trains from TBS / BTS to Ipoh - Timetable

(Jadual ETS TBS ke Ipoh)

TBS - Bandar Tasik Selatan to Ipoh ETS train timetable (Jadual Perjalanan):
You can see the latest full ETS timetable for 2023 - 2024 here >

New train timetable from the 15th of January 2022 (2022-01-15):
| Train Number | Departs BTS / TBS | Arrives Ipoh | Book Online |
| --- | --- | --- | --- |
| EG 9420 | 10:19 | 13:22 | Book Tickets |
| EG 9322 | 17:37 | 20:34 | Book Tickets |
| | | | |
To see the latest ETS fares to Ipoh click here >

Timetable notes:
* These services are operated by the newer ETS2 trains that include a Business Class coach.

Train numbers starting with an EG are ETS Gold Services.

Train numbers starting with an EP are ETS Platinum Services.

---
As there are a only a few direct trains from TBS to Ipoh, you should consider taking the train from TBS to KL Sentral first, where there are many more services heading to Ipoh.

To get to KL Sentral railway station from TBS Bus Terminal you can choose to take either:
A cheap KTM Komuter train (18 minutes journey duration).
Or a more expensive, but faster (10 minutes trip) KLIA Transit train.
For more information about how to travel TBS Bus Terminal to KL Sentral click here >
---
For the latest timetable on the KL Sentral to Ipoh route click here >

For all long distance trains heading north from TBS / KL to Ipoh, see the full ETS northbound train timetable (link below):

ETS TBS to Ipoh Ticket Prices Fares (harga tiket / tambang)

Ticket Prices for cheapest direct Gold ETS train from TBS to Ipoh cost:
Adult - 37 MYR
Children - 23 MYR

Ticket prices for the Platinun services cost:
Adult - 48 MYR
Children - 28 MYR
---
Ticket from KL Sentral to Ipoh cost:
Silver Service:
Adult 25 MYR - Children 17 MYR
Gold Services:

Adult 36 MYR - Children 22 MYR
Platinum Services:
Adult 46 MYR - Children 27 MYR
Booking Train Tickets from TBS to Ipoh
If you want to travel by ETS train in Malaysia you will need to make a reservation and the further in advance you make your booking, the more likely you will get a seat on the departure you require (trains get full during busy times of the year).
To make an advance booking go to any KTM main railway station and buy your advance tickets there.
Or, more easily book tickets online direct from KTM or through an agent >

Related Pages:
Kuala Lumpur ETS Trains main page >
KTM Bandar Tasik Selatan (BTS) main page >

ETS Trains to Ipoh main page >

ETS Trains in Malaysia main page >

---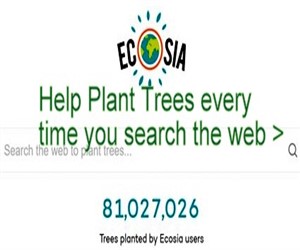 Ecosia - Search the Web - Plant Trees >