KTM Perlis Train Schedules (Jadual 2019)
ETS and Komuter Utara

Travelling on the KTM Perlis train services you can cross into Thailand or travel all the length of Peninsular Malaysia and on to Singapore.
Perlis state is served by both fast ETS Express Trains (keretapi laju) and cheaper Komuter Trains (commuter).

There are three railway stations in the state of Perlis:
Padang Besar (on the Thai border for Shuttle Trains to Hat Yai or the International Express to Bangkok).
Arau (used for transfers to Kuala Perlis jetty for ferry boats to Langkawi Island).
Perlis KTM Komuter Utara Trains (Commuter)

To see the full KTM Komuter timetables (jadual) to and from Perlis, please see:

---
---
Travelling around by train in Perlis state is now much more convenient with the introduction of the KTM Komuter Train services that operate between Padang Besar and Butterworth in the state of Penang.
These cheap commuter services operate from the early morning, until late evening and depart every one hour (during busy periods) to two hours during the quieter times of day.

These trains stop at every station (big and small) between Pdg. Besar and Butterworth in Penang.
Heading south from Perlis, trains travel through Kedah state to Penang state and stop at:
Kodiang, Anak Bukit, Alor Setar, Kobah, Gurun, Sungai Petani, Tasik Gelugor, Bukit Mertajam and Bukit Tengah.

You can also change at Bukit Mertajam station, where there are now Komuter services that take you to Padang Rengas in Perak state.

To see the full timetable from B. Mertajam to Padang Rengas click here >

KTM Perlis ETS Trains (Electric Train Services)

To see the full timetables for ETS Trains to and from Perlis, please see:
---
---
The new fast ETS Trains travel to and from the border station at Padang Besar on a number occasions every day.
These high-speed trains travel up to 160 km an hour and are a great way to travel long distances by train from Perlis.
From the border at Padang Besar all trains stop at Arau.
Heading south from Perlis you can travel to popular destinations such as Ipoh, KL Sentral in Kuala Lumpur and on to Gemas (where the new electrified railway line currently ends).
If you want to travel further south to JB Sentral in Johor Bahru or Singapore, you will have to take a Shuttle Train to JB, then another Shuttle Train to Woodlands in Singapore.

Please Note: from 1st February 2017 ETS Trains from Perlis to Butterworth and Bukit Mertajam in Penang have been cancelled and now you will have to use the KTM Komuter Trains to travel to these destinations.

Please Note: All of the older diesel Intercity Trains no longer operate on the railway line to Perlis.
---
Related Pages:
Padang Besar Railway Station >
---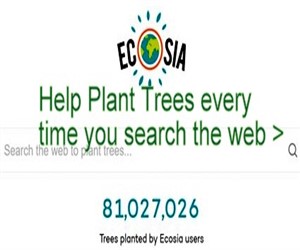 Ecosia - Search the Web - Plant Trees >