KL Sentral LRT Train Price / Fares (Harga Tiket / Tambang)
Below you will find the KL Sentral LRT Train price list for all Light Rail Transit stations in Kuala Lumpur on the Kelana Jaya, Sri Petaling and Ampang Line / Route (Laluan).
KL Sentral LRT Schedule (Jadual) / Operating Hours (Waktu Operasi)

The first LRT trains from KL Sentral start to operate from 06:00 in the morning daily.
The last LRT trains stop running at around midnight.

Frequency of departures depends on the time of day and what day you are travelling on.
To see the full KL Sentral LRT timetable click here >

KL Sentral LRT Train Tickets

The train fares shown below are for "Cash Price" tickets (tunai).
You will have to purchase a "Token" from one of the Rapid KL Ticket Vending Machines / Token Machines at the station.
---
Tickets are around 10% cheaper than those shown below if you go cashless (tanpa tunai) and buy a preloaded MyRapid "Touch N Go" card.
They also do 7 day/weekly and 30 day/monthly MyRapid passes.
For tourists visiting KL for a short time, you may want to look at buying a MYCity Pass if you are planning on doing a lot of travelling around.

You can buy a one day or 3 day Rapid KL MyCity Pass which gives you unlimited travel on all Rapid KL LRT, MRT, Monorail and BRT routes.

These passes are available from any LRT, MRT, Monorail or BRT station from the Rapid KL Customer Service Offices.

A one day Rapid KL MyCity Pass costs 25 MYR.

A three day Rapid KL MyCity Pass costs 55 MYR.

KL Sentral LRT Train Price in Alphabetical Order

KL Sentral to Abdullah Hukum LRT fare - 1.60 MYR
KL Sentral to Alam Megah LRT fare - 3.80 MYR
KL Sentral to Alam Sutera LRT fare - 5.20 MYR
KL Sentral to Ampang LRT fare - 4.00 MYR
KL Sentral to Ampang Park LRT fare - 2.70 MYR
KL Sentral to Ara Damansara LRT fare - 3.90 MYR
KL Sentral to Asia Jaya LRT fare - 2.80 MYR
KL Sentral to Awan Besar LRT fare - 4.70 MYR
KL Sentral to Bandaraya LRT fare- 1.80 MYR
KL Sentral to Bandar Puteri LRT fare - 4.60 MYR
KL Sentral to Bandar Tun Razak LRT fare - 4.00 MYR
KL Sentral to Bangsar (Bank Rakyat) LRT fare - 1.20 MYR
KL Sentral to Bukit Jalil LRT fare - 4.70 MYR
KL Sentral to Cahaya LRT fare - 3.70 MYR
KL Sentral to Cempaka LRT fare - 4.10 MYR
KL Sentral to Chan Sow Lin LRT fare - 2.70 MYR
KL Sentral to Cheras LRT fare - 3.00 MYR
KL Sentral to Damai LRT fare - 3.00 MYR
KL Sentral to Dang Wangi LRT fare - 2.00 MYR
KL Sentral to Dato' Keramat LRT fare - 3.20 MYR
KL Sentral to Glenmarie LRT fare - 3.70 MYR
KL Sentral to Gombak LRT fare - 4.20 MYR
KL Sentral to Hang Tuah LRT fare - 2.10 MYR
KL Sentral to IOI Puchong Jaya LRT fare - 5.00 MYR
KL Sentral to Jelatek LRT fare - 3.00 MYR
KL Sentral to Kampung Baru LRT fare - 2.10 MYR
KL Sentral to Kelana Jaya LRT fare - 3.40 MYR
KL Sentral to Kerinchi LRT fare - 1.80 MYR
KL Sentral to Kinrara BK 5 LRT fare - 4.60 MYR
KL Sentral to Lembah Subang LRT fare - 3.70 MYR
KL Sentral to Maluri LRT fare - 3.10 MYR
KL Sentral to Miharja LRT fare - 2.80 MYR
KL Sentral to Muhibbah LRT fare - 4.90 MYR
KL Sentral to Pandan Indah - 3.80 MYR
KL Sentral to Pandan Jaya LRT fare - 3.60 MYR
KL Sentral to Plaza Rakyat LRT fare - 1.90 MYR
KL Sentral to Puchong Perdana LRT fare - 4.80 MYR
KL Sentral to Puchong Prima LRT fare - 5.00 MYR
KL Sentral to Pudu LRT fare - 2.40 MYR
KL Sentral to Pusat Bandar Puchong LRT fare - 4.40 MYR
KL Sentral to Setiawangsa LRT fare - 3.2 MYR
KL Sentral to Sri Rampai LRT fare - 3.8 MYR
KL Sentral to SS15 LRT fare - 4.20 MYR
KL Sentral to SS18 LRT fare - 4.40 MYR
KL Sentral to Salak Selatan LRT fare - 3.50 MYR
KL Sentral to Sentul LRT fare - 2.70 MYR
KL Sentral to Sri Petaling LRT fare - 4.40 MYR
KL Sentral to Subang Alam LRT fare - 4.00 MYR
KL Sentral to Subang Jaya LRT fare - 3.90 MYR
KL Sentral to Sultan Ismail LRT fare - 2.00 MYR
KL Sentral to Sungai Besi LRT fare - 4.30 MYR
KL Sentral to Taipan LRT fare - 4.10 MYR
KL Sentral to Taman Bahagia LRT fare - 3.20 MYR
KL Sentral to Taman Jaya LRT fare - 2.50 MYR
KL Sentral to Taman Melati LRT fare - 3.90 MYR
KL Sentral to Taman Paramount LRT fare - 3.20 MYR
KL Sentral to Taman Perindustrian Puchong LRT fare - 4.50 MYR
KL Sentral to TBS Bus Terminal LRT fare (Bandar Tasik Selatan) - 4.00 MYR
KL Sentral to Titiwangsa LRT fare - 2.50 MYR
KL Sentral to Universiti LRT fare - 2.00 MYR
KL Sentral to USJ 7 LRT fare - 4.00 MYR
KL Sentral to USJ 21 LRT fare - 3.60 MYR
KL Sentral to Wangsa Maju LRT fare - 3.5 MYR
KL Sentral to Wawasan LRT fare - 4.30 MYR
---
For more information, LRT schedules and journey planner, we suggest you visit the:
MyRapid official website journey planner page here >

---
Related pages:

KL Sentral KTM Komuter train price list >

KL Sentral ETS train price list >

Kuala Lumpur Trains main page >

---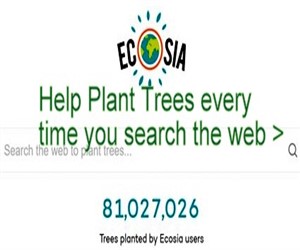 Ecosia - Search the Web - Plant Trees >