LRT KL Sentral to TBS Train Route - Timetable, Fares to BTS (Bandar Tasik Selatan)
Taking the LRT KL Sentral to TBS train is another option for travelling from KL's main transport hub to Bandar Tasik Selatan railway station which is connected to the main bus terminal in Kuala Lumpur, Terminal Bersepadu Selatan (TBS Bus Station).

It is not the quickest way to travel as you go via a longer route than the more direct KTM Komuter or KLIA Transit trains to TBS, but there are much more frequent departures using the LRT trains so you may find it quicker than waiting around for the next commuter train and it is cheaper than taking the ERL KLIA Transit.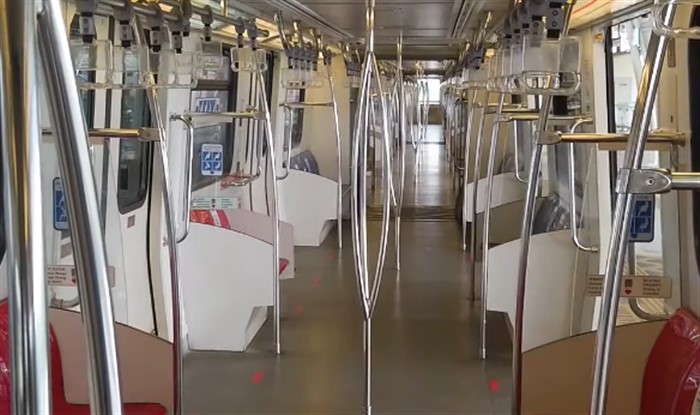 Carriage on an LRT train from KL to TBS
How to get from KL Sentral Station to TBS Bus Station by LRT Train
(Bagaimana untuk pergi dari KL Sentral Station ke TBS Stesen Bas menggunakan LRT Train)
The duration of the journey by LRT train to TBS bus station from KL Sentral station is around half an hour and the best way to get there is by taking the following route:

Take the LRT train from KL Sentral to Masjid Jamek using the Kelana Jaya LRT Line (Lalaun).
Masjid Jamek interchange station is just 2 stops down the line (take a train heading in the direction of Gombak) and it takes just 5 minutes to get there.

You then want to change LRT trains onto the Sri Petaling Line (Laluan) and take the train from Masjid Jamek to Bandar Tasik Selatan (BTS).
Take the LRT train heading in the direction of Putra Heights and it is 8 stops, taking 20 minutes to get to BTS.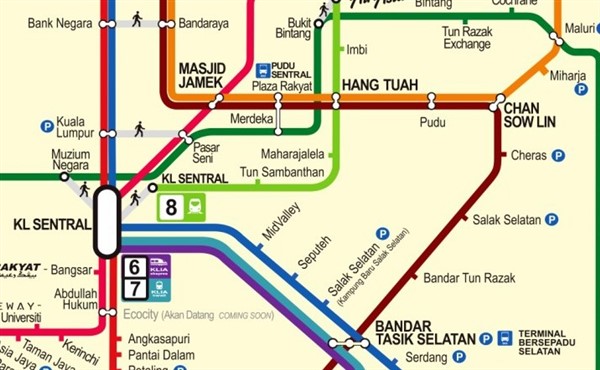 LRT KL Sentral to TBS route map (click to view larger / full KL Sentral Transit map) >
The railway station at Bandar Tasik Selatan is directly connected by footbridge to the TBS bus terminal building.

To find cheap bus tickets from TBS Bus Station or check for the latest bus timetables and ticket prices:
Other less direct options include:
1) Taking the Monorail to Hang Tuah, then connecting to the LRT train to TBS from there.

2) Taking the MRT SBK Line from Muzium Negara station to Merdeka station (integrated with Plaza Rakyat station), then take the LRT from Plaza Rakyat to BTS / TBS.

LRT KL Sentral to TBS / BTS Ticket Price / Fare

(Tambang / Harga Tiket LRT KL Sentral ke TBS / BTS)

The LRT fare from KL Sentral to Bandar Tasik Selatan (BTS / TBS) is 4.00 RM / MYR.
This is the "Cash Price" fare for passengers who turn up at KL Sentral station and buy tickets (tokens) on the day of travel.

Tickets come in the form of tokens and can be purchased from the Rapid KL vending machines at the station.

If you are planning to use Rapid KL's services a lot during your stay you may want to purchase a Rapid KL Touch N' Go prepaid card that offers slightly cheaper train (MRT, LRT, Monorail) and bus fares around KL city.

For more information about available travel cards:
See our KL Sentral LRT train ticket price page here >

LRT Timetable / Operating Hours to TBS from KL Sentral
(Jadual / Waktu Operasi LRT ke TBS dari KL Sentral)
LRT trains are very frequent and you will never have to wait long for the next train during Rapid KL's operating hours.

Frequency of LRT trains is between every 3 minutes to every 14 minutes:
See our KL Sentral LRT timetable here for more details >

The first LRT trains start running at around 6 am in the morning.
The last LRT train from KL to TBS you can catch is a little before midnight.

---
To check for the next, first, last LRT train to TBS you should:
Visit the official MyRapid website here >

---
Related pages:

How to get from Kuala Lumpur Sentral to TBS Bus Station >

How to get from TBS Bus Station to Kuala Lumpur Sentral >

---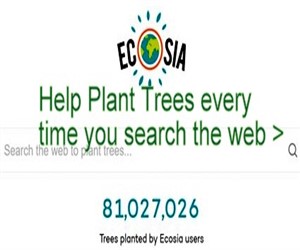 Ecosia - Search the Web - Plant Trees >