KTM KL Sentral to Kajang
Komuter Train Timetables and Fares
If you want to travel from Kuala Lumpur to Kajang the easiest and quickest way to get there is by using the KTM KL Sentral to Kajang Komuter Train services that operate throughout the day and evening.
The duration of the trip is around 35 minutes.

Trains on this route are on the Batu Caves - Tampin Line and stop at Mid Valley, Seputeh, Salak Selatan, Bandar Tasik Selatan (TBS Bus Station) and Serdang before reaching Kajang.

Komuter trains start operating in the early morning with the first train from KL Sentral to Kajang at 05:38.
The last Komuter train from KL to Kajang leaves at 22:50.

KL Sentral to Kajang Komuter Train Timetable (Jadual)

---
New KTM Komuter schedule from KL to Kajang valid from the 16th of November 2019:
To see the timetables in the opposite direction from Kajang to KL click here >

05:38
06:16
06:36
07:01
07:27
07:51
08:20
08:43
09:13
09:37
10:02
10:20
10:49
11:14
11:39
12:04
12:31
12:54
13:19
13:44
14:14
14:43
15:15
15:49
16:13
16:38
17:03
17:28
17:53
18:14 **KL to Kajang Komuter Express Train.

18:18
18:43
19:08
19:33
19:58
20:23
21:13
21:38
22:08
22:50
If you want to view the full KTM Komuter schedule on this line click here >

For KTM komuter train fares (tambang) from KL Sentral click here >

---
To find a great place to stay in Kajang whatever your budget click here >

Ticket Prices / Fares for the KTM KL Sentral to Kajang Komuter Train

Cash price tickets for this short trip cost only 4.20 MYR.
Like all travel on commuter services in Malaysia, no advance ticket purchase is available or necessary - you just turn up at the station and buy a ticket on the day of travel, then jump on the next departing train.

Related pages:

KTM Komuter Train timetables main page >
Kuala Lumpur Trains main page >

Other popular routes on this KTM Komuter line:

KL Sentral to Seremban KTM Komuter trains >

KL Sentral to Nilai KTM Komuter trains >
KL Sentral to Serdang KTM Komuter trains >
KL Sentral to Tampin KTM Komuter trains >
KL Sentral to TBS Bus Terminal trains >
KL Sentral to UKM KTM Komuter trains >

---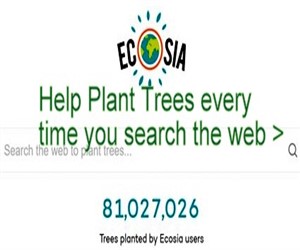 Ecosia - Search the Web - Plant Trees >