KTM Serdang Train Schedule (Jadual) 2023

The KTM Serdang railway station (stesen keretapi Serdang) is located Seri Kembangan, in the state of Selangor, Malaysia and is served by Komuter (commuter) trains on the Batu Caves to Tampin route, travelling to and from Kuala Lumpur city centre.

These cheap commuter services are a good way to travel to and from Serdang to KL Sentral or many of the other stations along this route, such as Seremban and Bandar Tasik Selatan (for the TBS Bus Terminal).

Serdang Komuter Schedule (Jadual)

For the latest train timetables for all KTM Komuter services to and from Serdang, please see the following pages on our site:

---
KTM Komuter trains on the Serdang route stop at the following stations:
Northbound trains:
Bandar Tasik Selatan (for the TBS Bus Station - Terminal Bersepadu Selatan), Salak Selatan, Seputeh, Mid Valley, KL Sentral (for long distance ETS services or change for Komuter trains on the Port Klang Line), Kuala Lumpur old station, Bank Negara, Putra, Sentul, Batu Kentonmen, Kampung Batu, Taman Wahyu and Batu Caves.

Southbound Trains:
Kajang (nearest station for southbound ETS services), UKM, Bangi, Batang Benar, Nilai, Labu, Tiroi, Seremban, Senawang, Sungai Gadut, Rembau and Tampin / Pulau Sebang.

If you want to travel further south than Tampin into Johor state, JB Sentral or Singapore, you can take the commuter train to the end of the line at Tampin, then connect to one of the Shuttle services that are currently operating between Tampin and JB Sentral station.
To see the latest timetable for these Shuttle trains from Tampin to JB click here >

KTM Serdang ETS Trains
A few years ago the old KTM Intercity Trains used to stop in Serdang, but now with the introduction of the much faster Electric Train Services (ETS), there are currently no long distance services from Serdang.
If you want to travel from Serdang to places like Ipoh, Butterworth (Penang Sentral), Langkawi (via Alor Setar or Arau) or to the border with Thailand at Padang Besar, your best option is to first take the Komuter train to KL Sentral, then you can take one of the long distance trains from there.
Another option is to take a Komuter to BTS (Bandar Tasik Selatan), but there are fewer ETS services from here.
To see the latest ETS train timetable for all northbound services click here >

If you want to travel south from Serdang by train, you could take an ETS from Kajang to Gemas (where you connect to Shuttle services to JB Sentral), but it is easier to stick with the Komuter services to Tampin and take the Shuttle from there.

To see the latest ETS timetable for southbound services click here >

KTM Komuter timetables main page >

Related pages:

Serdang to Mid Valley KTM train >

---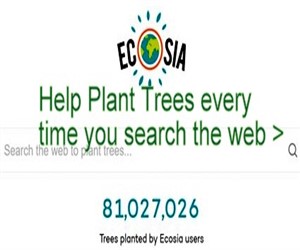 Ecosia - Search the Web - Plant Trees >