KTM Labu Schedule (Jadual) Komuter
The KTM Labu Railway Station (Stesen Keretapi Labu) is a stop on the KTM Komuter line that operates between Tampin/Pulau Sebang and Batu Caves (via KL Sentral in Kuala Lumpur).
Labu Komuter Timetable / Schedule (Jadual)

You can see the most recent KTM Komuter train timetable to and from Labu by using the following links:

---
---
---
Travelling by KTM Komuter (commuter) train from Labu Train Station you can get to Kuala Lumpur, then on to Batu Caves to the north, or heading south you can get to Tampin / Pulau Sebang.
Travel to the following stations (in order of the nearest station to furthest station):
For destinations / stops south of Labu, trains stop at the following stations:

Tiroi, Seremban, Senawang, Sungai Gadut, Rembau and the last stop on this KTM Komuter route - Tampin / Pulau Sebang.

From Tampin you can continue heading south by Shuttle train to JB Sentral and then another Shuttle train to Singapore.

Heading north to Kuala Lumpur from Labu the train stops at:

Batang Benar, Bangi, UKM (University of Malaysia), Kajang, Serdang, Bandar Tasek Selatan (for KL's main bus terminal, TBS Bus Terminal for coaches to most parts of Peninsular Malaysia, the LRT into KL city centre and the KLIA Transit train to KLIA / KLIA2 International Airport - KUL), Salak Selatan, Seputeh, Mid Valley and KL Sentral.
From KL Sentral you can connect to all KTM ETS long-distance services to the north or change Komuter train lines to the Tanjun Malim to Port Klang Komuter Line.
After KL Sentral this line takes you to the Old Kuala Lumpur Railway Station, Bank Negara, Putra, Sentul, Batu Kentonmen, Kampung Batu, Taman Wahyu and finally the last stop on this route at Batu Caves.

---
Before starting your journey by KTM Komuter train it is always best to check for any travel disruption or line upgrading work:
You can do that by visiting the official KTM website Komuter page here >

KTM Labu ETS Trains
The Electric Train Services (ETS) do not stop at Labu Station.

If you want to connect to the long-distance train services you can go to the nearest ETS station to Labu at Seremban but there are limited trains from there.
The best option is to take the KTM Komuter to KL Sentral Railway Station, then you can connect to all ETS train services heading north to either Butterworth (Penang Sentral) or Padang Besar on the Malaysia - Thailand border.

To see the latest ETS train schedule for all northbound services (ke utara) click here >

KTM Komuter Train schedules main page >

---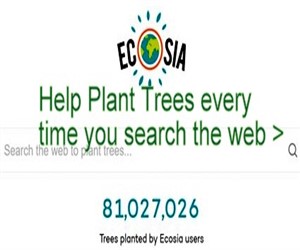 Ecosia - Search the Web - Plant Trees >