KTM Simpang Ampat Train Schedule - Jadual KTM Komuter
KTM Simpang Ampat Railway Station (Stesen Keretapi Simpang Ampat) is a small railway station located in the state of Penang and is served by regular Komuter Trains (commuter) on the Ipoh - Bukit Mertajam - Butterworth Komuter Utara Route.

Long distance ETS services currently do not stop here, so if you want to travel by the new fast Electric Train Service, you will first have to take a short trip on the KTM Komuter to the nearby larger station of Parit Bunter.

KTM Simpang Ampat Komuter Trains

Regular commuter services from Ipoh in Perak state to the south, travel up and down to Bukit Mertajam and Butterworth in Penang State, all stopping at Simpang Ampat.

Using these trains you can easily travel to the south to the following stations:
Nibong Tebal, Parit Buntar, Bagan Serai, Kamunting, Taiping, Padang Rengas, Kuala Kangsar, Sungai Siput and Ipoh.

---
---
Heading northwest, the route then goes to Bukit Mertajam then on to Butterworth, stopping at Bukit Tengah along the way.

---
With Bukit Mertajam being the main interchange station on the Kumuter Utara route, you can easily travel from Simpang Ampat to stations further north in the states of Kedah and Perlis.
First take a train to BM, then change there for the Butterworth to Padang Besar Komuter Line.
Using this line you can get to the following stations:
Tasek Gelugor, Sg. Petani, Gurun, Kobah, Alor Setar, Anak Bukit, Kodiang, Arau, Bukit Ketri and Padang Besar (the Malaysia / Thailand border station).
From Padang Besar you can then travel by Shuttle Train to Hat Yai Junction station or connect to the International Express to Bangkok.

Simpang Ampat ETS Trains

Currently none of the long distance Electric Train Services stop at Simpang Ampat, so you will first have to take a commuter services to the nearby station of Parit Buntar (just two stops) if heading south to places like KL Sentral in Kuala Lumpur and beyond.
If heading north, it is easier and much cheaper to stick with the Komuter services but if you want to travel north by ETS train, take a KTM Komuter to Bukit Mertajam first.

You can see the latest ETS timetables on the following pages:
Buying Train Tickets

Travelling by train from Simpang Ampat you can only buy tickets for KTM Komuter services on the day of travel with no advance booking available or required.
If you want to connect to the ETS services, you would be wise to book your tickets in advance.
You can do that from any mainline KTMB railway station or more easily, you can:
Book your ETS tickets online >>>

Related pages:

---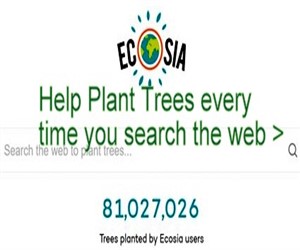 Ecosia - Search the Web - Plant Trees >