KTM Penang Schedule 2023 (Jadual) ETS Express and Komuter Train

There are six KTM Penang Railway Stations in the state, with Butterworth the main one used by tourists to reach the island of Pulau Pinang and the world heritage city of George Town.

Penang Trains

(Kereta Api Penang)

Rail services in Penang consist of the fast Electric Train Services (ETS Express) that stop only at the main stations and the KTM Komuter (commuter) services that run up and down to the border with Thailand at Padang Besar and south to Perak, stopping at all stations along the way.

KTM Train Stations in the state of Penang:

Click the station name for train information / departures times from these stations.

 - Butterworth (for the ferry to To Georgetown on Penang  Island / Pulau Pinang)

---
Penang ETS Trains - Electric Train Services

(Penang Kereta ETS - Perkhidmatan Keretapi Elektrik)
The fast Electric Train Services are the best way to travel by train to or from Penang state and easily the fastest, travelling at speeds of up to 140 Kilometres per hour.
ETS Trains to Penang consist of either the fastest Platinum Services (stopping at only the main stations on route) or the Gold Services which stop at a few more stations along the way.

You can travel as far south as Gemas on these new fast trains.

South of Gemas the railway line is still being upgraded, so you will have to transfer at Gemas Station to slower Shuttle Trains to take you south to Johor and Singapore.

As of February 2017, all ETS train to the border at Padang Besar from Penang where cancelled from Butterworth, however, the new timetable from December now has one ETS service to the border and again after another KTM timetable change, there are no ETS trains from Butterworth heading north!

So, now you will have to use a KTM Komuter Train on this route (see below).

Popular Routes from Penang by ETS:
Butterworth - Padang Besar - (Now Komuter Services only)

For all other routes, please see our ETS Timetables pages:

ETS Schedule for northbound Trains >
ETS Schedule for southbound Trains >
Using the ETS Trains rather than the bus is much quicker and only just a little bit more expensive.
Also, the train stations are mostly located in the centre of the town / city, while many bus stations have been moved father out of town, requiring another local bus or taxi to get you to your final destination.

To compare prices for buses to Penang:
Visit our bus booking page here >

Penang Northern Commuter Trains

(Keretapi Komuter Utara Penang)

There are two KTM Komuter Train Routes in Penang State offering a cheap way to travel by train on shorter distances to the nearby states of Kedah and Perlis to the north and Perak to the south:
The Butterworth to Padang Besar Komuter Route >
The Bukit Mertajam to Padang Rengas Komuter Route >

These services connect at the Bukit Mertajam Railway Station, so you have to change trains there if you want to continue your journey by commuter.

---
To check KTM Penang train times with the official KTMB.com.my webiste click here >

Buy KTM Penang Train Tickets

(Beli Tiket Keretapi KTM Pulau Pinang)
Komuter tickets are only sold on the day of departure.
ETS Tickets are sold in advance, but the advance booking period can vary quite considerably, as KTM frequently change train timetables and so only release tickets for sale as and when the new timetables have been published.
ETS tickets can be purchased from any of the KTM railways stations ticket counters, the ticket office in George Town on Penang Island (at the Penang to Butterworth ferry jetty), or:
You can easily book your ETS tickets online here >

---
Related pages:

ETS train from Penang to KL Sentral >

---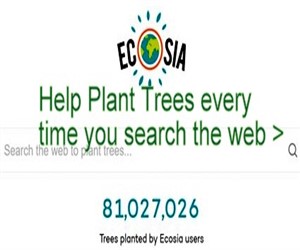 Ecosia - Search the Web - Plant Trees >