Kuala Lumpur to Kuala Perlis Train
There is no actual Kuala Lumpur to Kuala Perlis train, but you can travel from KL Sentral to the nearest railway station at Arau by direct, fast Electric train services (ETS).
Once at Arau, you will then have to take a taxi the 18 kilometres to the jetty at Kuala Perlis.

KL - Arau Train Timetables

There are a number of services a day on this route departing from either KL Sentral Railway Station or the old Moorish KL Railway Station just a couple of minutes train ride to the north.
The train ride to Arau from KL takes between four and a half and five hours depending on which service you choose.
The fastest (and so most expensive) are the ETS Platinum Trains as they have the fewer stops.
The cheapest and most frequent are the ETS Gold Trains.

To view the latest ETS Train schedule from KL to Arau click here >>>

If you want to travel in the opposite direction :
You can see the latest train schedule from from Arau to Kuala Lumpur here >>>

Kuala Lumpur to Arau Train Fares

Train tickets from KL to Arau cost :
ETS Gold Train Tickets cost :
Adult Fares : 76 MYR - Child Fares : 42 MYR

ETS Platinum Train Tickets cost :
Adult Fares : 102 MYR - Child Fares : 55 MYR
The taxi from Arau Railway Station to Kuala Perlis ferry terminal is around 26 MYR.

Kuala Lumpur to Kuala Perlis Train Booking

It is highly advisable to book your seats for these trains as far in advance as possible as during holidays, weekends etc, a trip from KL to Langkawi is very popular and seats can get sold out quite quickly.
You can book you tickets by either :
Visiting any KTM ticket counter at any mainline station in Malaysia.
Or, much more easily, book your tickets online here now >>>

Ferry Boats from Kuala Perlis to Langkawi Island

Ferry boat departures from Kuala Perlis to Langkawi are the most frequent from here, than from any other port, with boats leaving from 7 in the morning until 7 in the evening

To see the Langkawi ferry timetable and fares click here >>>

Alternative way to travel from KL to Kuala Perlis Overland :

If you don't mind a longer journey there are a number of bus companies that operate coaches to the Kuala Perlis Bus Terminal, located very close to the ferry terminal.
For more about buses from KL to the jetty at Kuala Perlis click here >>>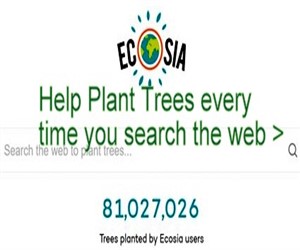 Ecosia - Search the Web - Plant Trees >