Train 10 Chiang Mai to Bangkok 2nd, 1st Class Sleeper
Ticket Prices

Train 10 from Chiang Mai to Bang Sue Grand Railway Station in Bangkok is the best, most comfortable train on this route. This Special Express service is an all air-conditioned night sleeper service that has the more luxurious and newer Chinese made carriages (CNR).

Fares for Train 10 to Bangkok from Chiang Mai

Ticket prices for train 10 are as follows:

2nd Class A/C seats / sleeping berths:

Adult Fare: 938 THB Upper Berth - 1,038 THB Lower Berth

Child Fare: 799 THB Baht Upper Berth - 899 THB Lower Berth
1st Class A/C seats / sleeping berths:
Adult Fare: 1,446 THB Upper Berth - 1,646 THB Lower Berth
Child Fare: 1,153 THB Upper Berth - 1,353 THB Lower Berth

If you would like to book a first class cabin for single occupancy, this will cost you: Adult: 2,446 THB - Child: 2,153 THB

If you want to view the full timetable for train number 10 with all the stops for this service click here >

To book tickets online for train 10 to Bang Sue Grand Station Bangkok click here >

Back to the main Chiang Mai to Bangkok timetable page >

---
Seats / Sleeping Berths on Train 10

The carriages on train 10 are currently the best in Thailand and are much newer than all the carriages used on other services on this route (they were first used at the end of 2016).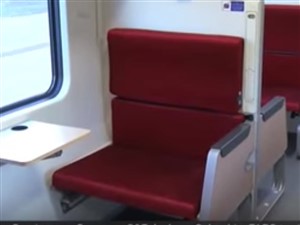 New 2nd class CNR seat
New 1st class CNR seat
---
You will also find a restaurant car on this service if you want to try out some of SRT's menu.

Booking Tickets for Train 10 Chiang Mai to Bangkok
Train 10 is a popular service and like all sleeper trains in Thailand, you should book your tickets as far in advance as you can to make sure you can get a berth on the day you plan to travel.
Tickets for this service are usually available to buy up to 90 days before the departure date.
If you are already in Thailand, you can buy train tickets from any SRT railway station ticket office / counter (bring your passport along as you may have to show ID).
If you are not in the country or just want an easier way to buy tickets, you can:

Book Thai train tickets online >

Station Information

Chaing Mai Railway Station page >
How to get to / from Chiang Mai Railway Station page >

---
For information on Bang Sue Grand (Krung Thep Aphiwat Central Terminal) in Bangkok click here >

---
---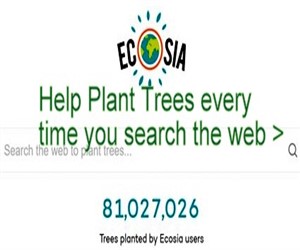 Ecosia - Search the Web - Plant Trees >